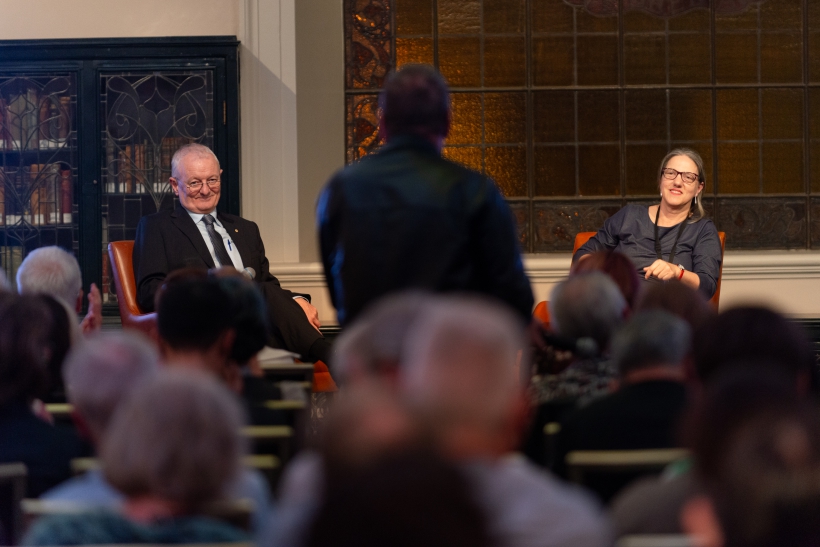 "Election night analysis is bungee-jumping for intellectuals – you leap into the void tethered only by a data stream," Antony Green.
Find out what it's really like to predict the winner of an election and more by catching up on our recent event, Election 2023 Series: NSW Election Wrap- Up with Antony Green.
The ABC's Chief Elections Analyst and election icon joined us at the State Library of NSW to explore the trends and changes in the way people vote and how they voted in the 2023 NSW election.
Stay informed about upcoming programs like this one by subscribing to the NSW Parliament Events Mailing List.