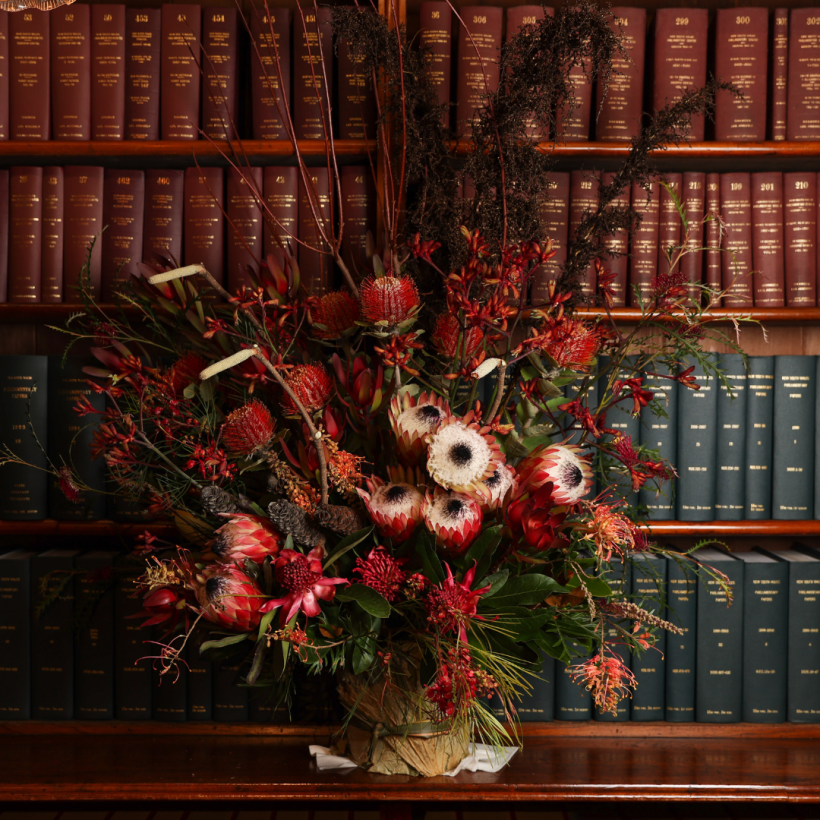 Diversity is important to the Parliament of NSW and since 2021 there has been a dedicated Aboriginal Liaison Officer working at the parliament.
In this post you can learn about the work of our Aboriginal Liaison Officer team and what it's like to be an advocate for Aboriginal interests at the Parliament.
What does an Aboriginal Liaison Officer do?
The Aboriginal Liaison Officer serves as the primary liaison with Aboriginal people and communities and provides high level strategic advice and cultural oversight to Members of Parliament, parliamentary committees, and parliamentary officers. The team works to embed Aboriginal perspectives into projects, educational programs, and events, and facilitate community stakeholder engagement. They also provide guidance on cultural protocols, cultural safety concerns and training.
"Democracy is like a giant pizza party where everyone gets a slice and a say in choosing the toppings" – Steven Collins, Senior Aboriginal Liaison Officer
What does that mean in practice?
Over the last few years, the team have worked with stakeholders from the Aboriginal community to deliver educated-focused projects and events that embed Aboriginal culture and perspectives into Parliament.
In 2022 after Sorry, an event to acknowledge and celebrate the 25th anniversary of NSW apology to the Stolen Generation was held in collaboration with Aboriginal Affairs.
The Leaders in Conversation panel series started with a discussion between leaders from the public sector and Aboriginal leaders about what true reconciliation looks like and has become an annual event, as has the Koori Kitchen Takeover that invited six Aboriginal chefs to design a menu item featuring their favourite native ingredients to be used in Strangers' Restaurant.
In 2023, the team worked with Aboriginal employees from PIAC and the NSW Electoral Commission to deliver a public talk 'Election Series 2023: Silent History' which unpacked Aboriginal participation and democracy in NSW. A timeline resource is being created to facilitate discussion about past legislation that impacted on Aboriginal electoral participation. 
They also work in consultation with the two Houses, recently assisting the Black Rod team in the Legislative Council to facilitate Gamilaroi Ularoi artist, Lakkari Pitt, to exhibit her artwork on the Reconciliation Wall in the Fountain Court.
What is working at Parliament like?
It is such a nuanced and shifting work environment; although the Department of Parliamentary Services is its own institution, we still work very closely with the two houses, the Legislative Assembly and Legislative Council, to deliver our programs.
Working here is a front-row seat to witness history in the making, surrounded by passionate individuals dedicated to serving the state and shaping its future. Every day brings new challenges and opportunities to make a tangible impact on the democratic process.