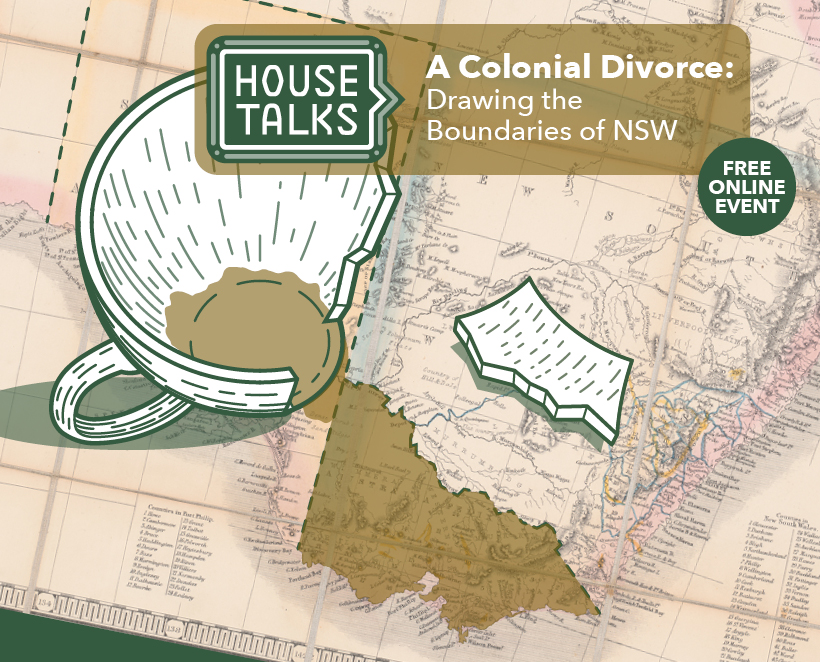 The Sydney Morning Herald in 1860 said that for New South Wales, "the history of this colony is one of dismemberment".
About This Event
Did you know that two vociferous separation movements gave rise to Victoria and Queensland in the 1850s? And that the only state of Australia never to be part of NSW is Western Australia? How were our NSW borders drawn? Did the colony once really include New Zealand? Have state rivalries been determined by early separation movements? What was the role of Britain in the shaping of NSW borders and why did Melburnians elect Earl Grey – a man who never set foot here – as a Member of the NSW Legislative Council in 1848?
What to Expect
Hear from Dr André Brett, historian, researcher and writer in the third of this series of NSW Parliament 'House Talks'. André is currently researching colonial separation movements in Australasia and is an honorary fellow in history at the University of Wollongong. He has just returned from Canberra where he was a 2021 National Library of Australia fellow and was recently named the recipient of the 2021 Max Crawford Medal of the Australian Academy of the Humanities.
Learn why advocates demanded separation and understand how through activism and agitation, colonial Australians also fixed local and regional identities and rivalries
Learn a little of the history around the 1850s, the development towards self-government and the drawing of colonial boundaries that shaped our emerging democracy
'House Talks' is a series of virtual and live events featuring experts and special guests, brought to you by the Parliament of NSW. Highlighting a range of historical and cultural topics, talks relate to the history and functions of the Parliament of NSW.
When: 5:30 – 6:30pm, Tuesday 27 July 2021
Where: Online
Cost: Free