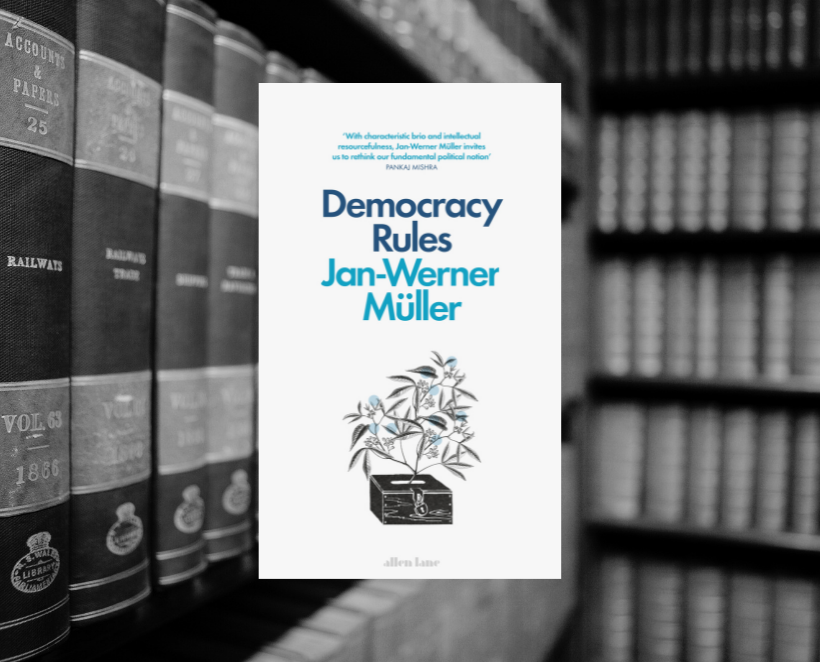 Books for Civic Educators and Students
The Parliament of NSW Communications, Engagement and Education team loves to read about civics and parliamentary democracy. In this new series of blog posts, we share our thoughts on the books we've read recently.  Where possible, we'll provide a link to where you too can find the book. 
Democracy Rules by Jan-Werner Müller
Allen Lane, an imprint of Penguin Books, London, 2021.
The idea that democracy is in danger is not a new one but it is a necessary and important discussion right now both in Australia and across the world.
Müller writes in a stimulating and informed manner about the rise of populist leaders, the flaws in the infrastructure of democratic systems and the secession of citizens from the common project of democracy. It is a hopeful and genuine survey of the issues faced by modern democracy; in particular, the need for procedures and parliaments that allow for the expression of uncertainty and the role of political parties and the media in fostering citizen engagement.
"What do we need from intermediary institutions in a democracy, parties and the media in particular? They should be widely accessible; access should not turn into a privilege for those already disadvantaged. They should be accurate; that is to say, political judgements and opinions, as Hannah Arendt held, must be constrained by facts, even if, as Arendt also observed, facts are always fragile." (p139)
Although mainly focused on the structural flaws in democracies such as the USA, there are lessons for Australian democracy here too and a reminder that we need to ensure our system of parliamentary democracy continues to accommodate disagreement within a context of respect for a diversity of views.
Reviewed by Daniela Giorgi, Senior Education Officer