These days, it might be more common to send an email or text message to communicate with friends, but with a history dating back to the 1800s, the postcard is more than just an old-fashioned form of communication.
The Parliament of NSW Heritage and Collections team recently unearthed these historical postcards featuring NSW Parliament House on Macquarie Street, Sydney. These postcards give us an insight into what Sydney looked like at a time when mail rather than DMs kept us connected.
This sepia postcard is the oldest in the collection and has been dated to around the 1890s. The building looks remarkably similar today with the Legislative Council on the left of the building. Trees in the Parliament's forecourt are a point of difference and pedestrians walking along Macquarie Street are wearing fashions of the time.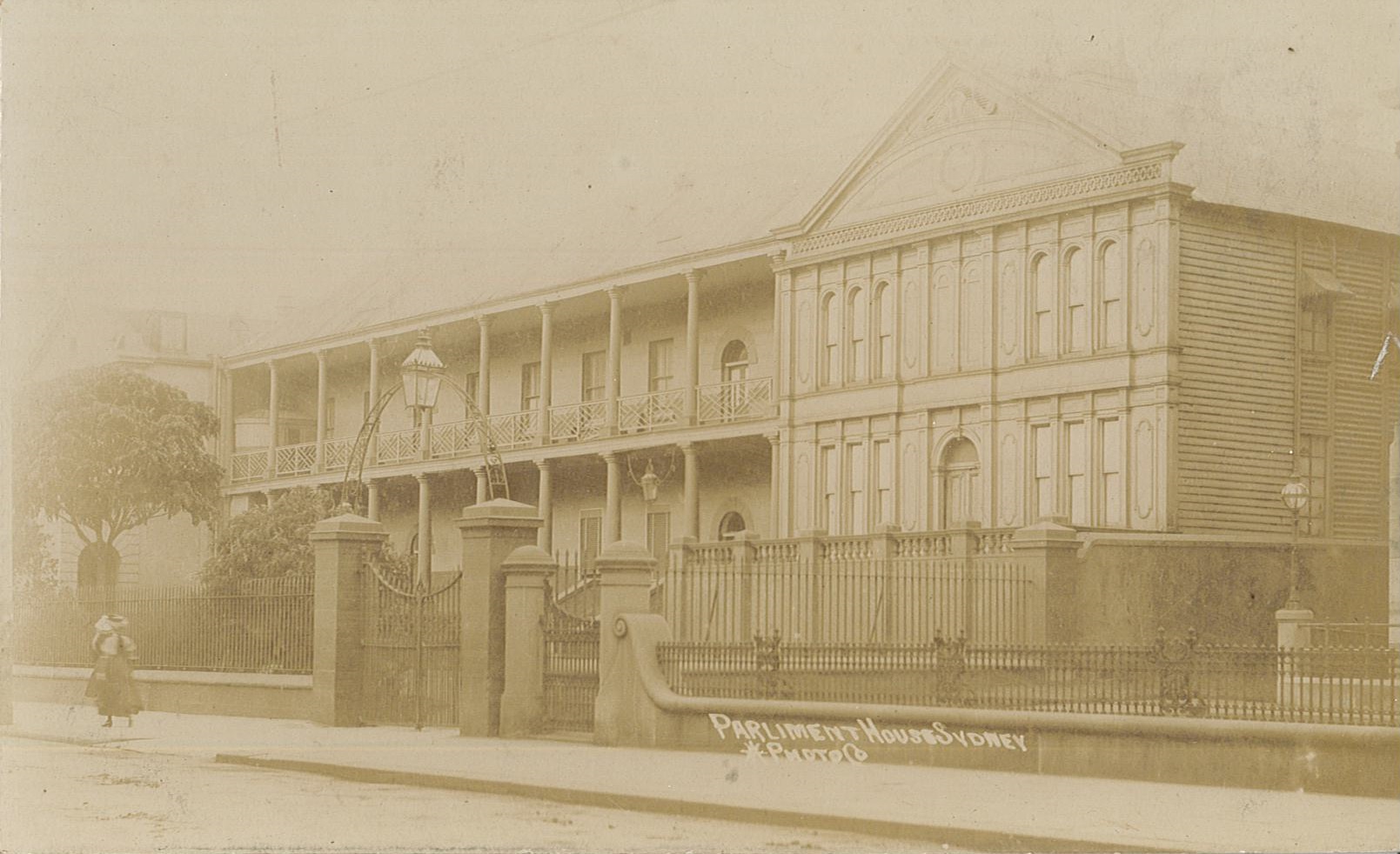 These three postcards, dated from between 1905 and 1915, depict Parliament in the early 20th century and are hand coloured. This is a process where black and white photos are manually painted to give them colour, which explains the inconsistent and unconventional colours below.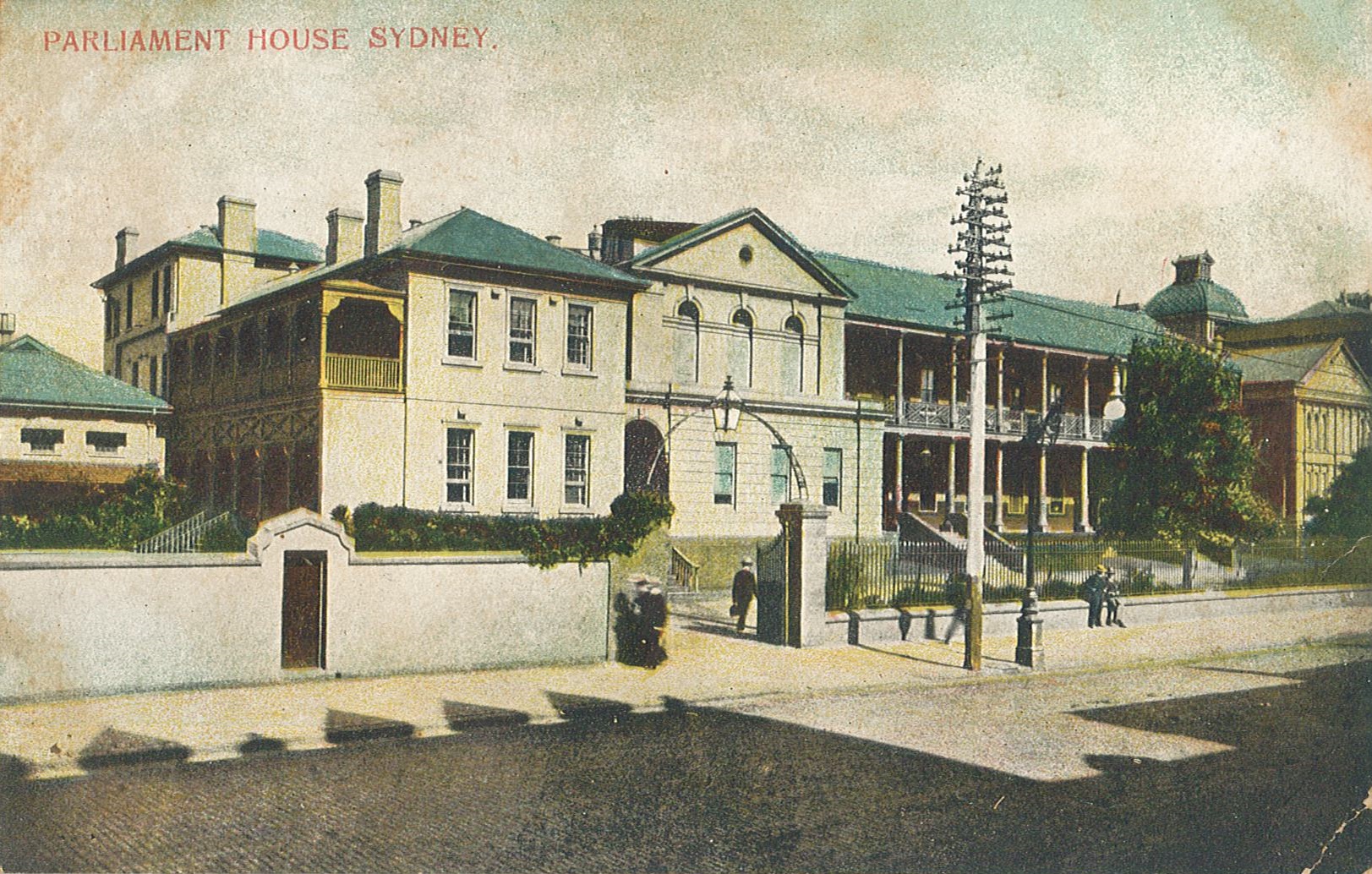 Smartly dressed people are seen entering the gates near the Legislative Assembly in this image. Also note the tall electrical pole holding power lines are very different to the electricity poles we're used to seeing today.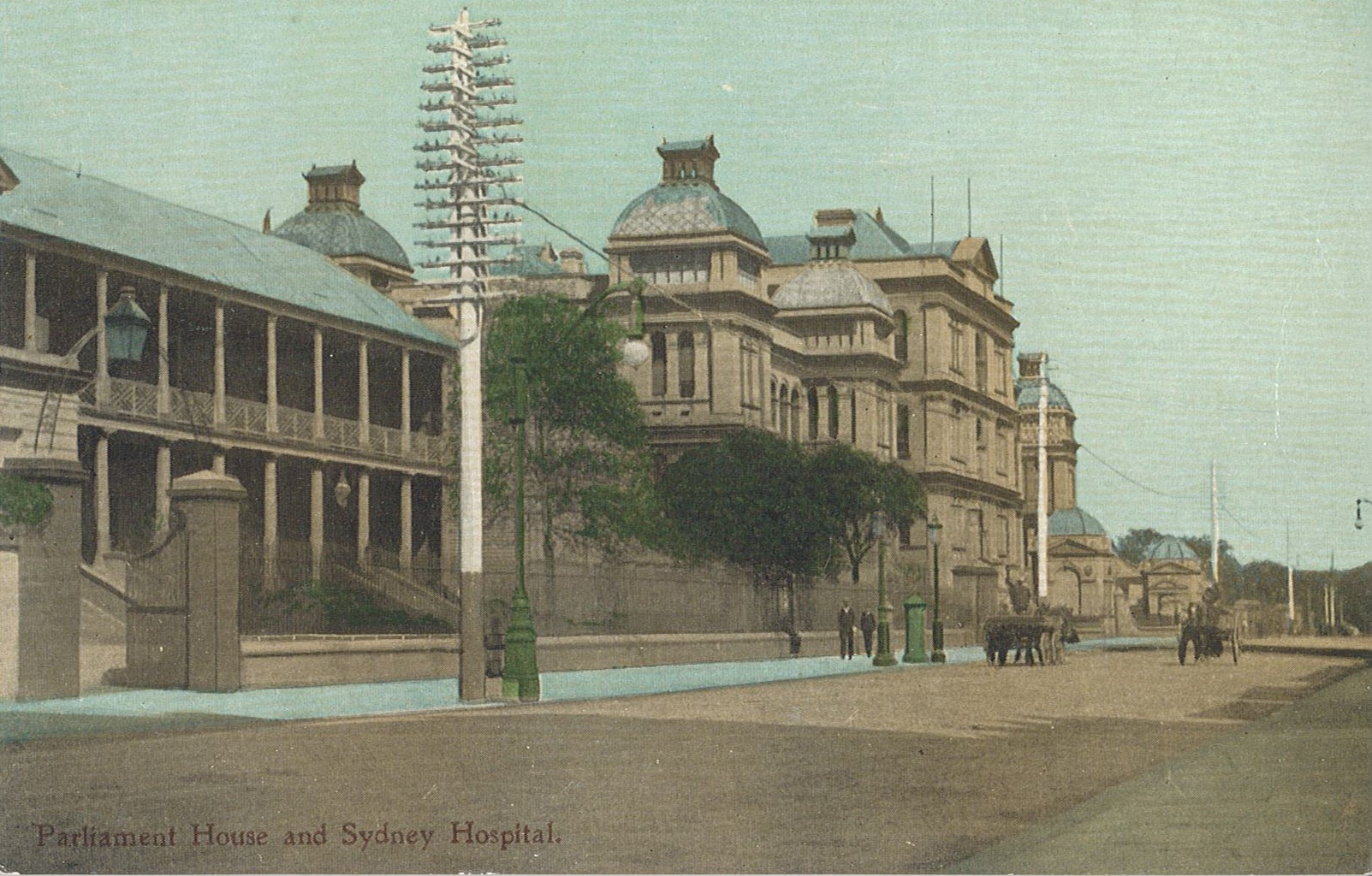 Horse and carts are riding along Macquarie Street in this postcard, and Sydney Hospital is seen in the distance.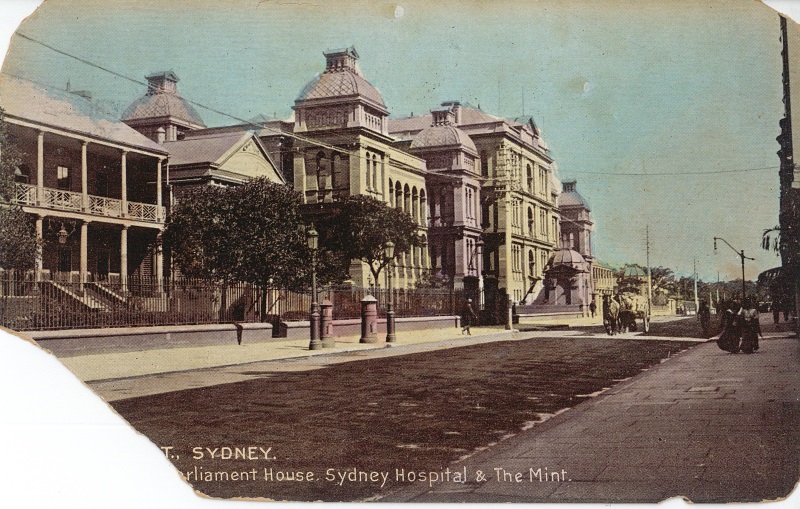 A slightly different view of Macquarie Street is shown in this postcard, with Parliament House, Sydney Hospital and the Mint in the distance.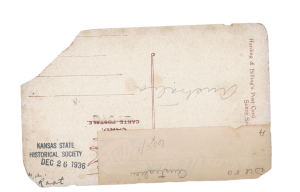 This postcard, circa 1920, shows the corner of Macquarie Street and Shakespeare Place looking much more bare than it does today. With Mitchell Library in the foreground, Parliament House and Sydney Hospital can be seen in the distance.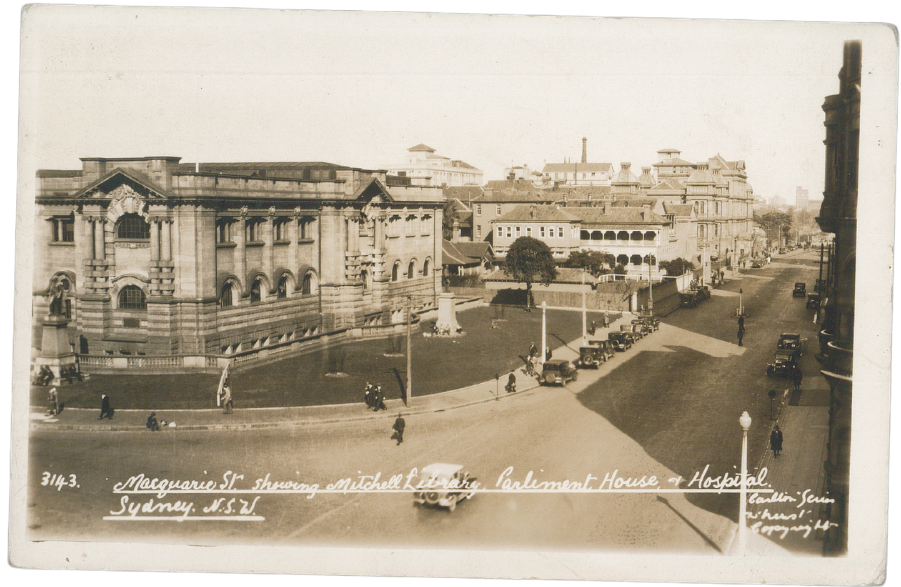 Have we awakened your interest in postcards?
Deltiology is the study and collection of postcards and it is a fascinating means of uncovering the history of people, places and communication in our state.
Prior to their invention, telegrams and letters were the main way to send written messages to friends and family. Thinking that there must be a faster, cheaper and simpler way to send messages, economics professor Dr Emanuel Herrmann, wrote an article in 1869 proposing envelope-sized cards for communication. This idea soon caught on and ultimately became what we now know as the postcard.
Their popularity boomed and between the 1890s and the early 1900s they became the default way to send short, written messages to friends and family. Postcards were a way to showcase all sorts of imagery, and photographs of notable buildings became one of the most commonly featured designs.
NSW Parliament House has had its own post office since the early 1900s which is still open to the public today! Why not bring back the tradition of the postcard and send a modern NSW Parliament postcard to someone you care about from the NSW Parliament Post Office.