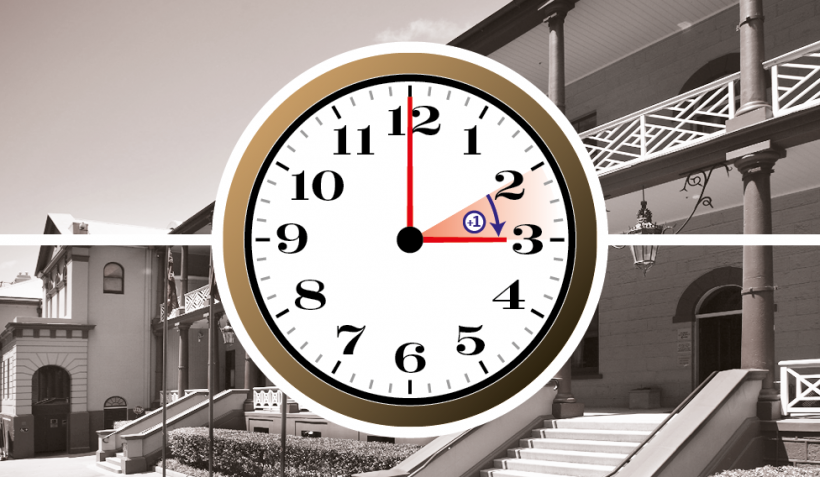 During summer, many states and territories change their clocks to move an hour of daylight from the morning to the evening. This process of 'daylight saving' allows people to enjoy longer days and make better use of the sunshine during the warmer months.
While daylight saving time has been taken up by around 40 per cent of the world's countries, its use is not without debate. Rural communities have been critical of the practice due to the impact on agricultural work and more recently,  some research has suggested that the switch between regular and daylight saving time can impact people's circadian rhythms, disrupting their sleep.
But, did you know that daylight saving has a complicated legal history spanning back to the First World War? Hear from the former NSW Attorney General, the Minister in charge of this annual time change, on how this process became permanent in NSW.
Daylight saving time in Australia
On January 1, 1917 the war cabinet followed the example of Germany, Great Britain and many European countries by introducing daylight saving across Australia in an effort to conserve fuel and light. Daylight saving legislation was repealed after the war, but it was reintroduced in World War II. 
Since WWII the responsibility for setting time zones, including legislating daylight saving, has remained a responsibility of the states and territories. Because of this, each state has dealt with daylight saving time differently resulting in many time zones across the country in the summer months. There have been 7 referendums in states and territories across Australia on the topic of daylight saving.
Daylight saving is currently observed in New South Wales, Victoria, South Australia, Tasmania, the Australian Capital Territory and Norfolk Island. Daylight saving is not observed in Queensland, the Northern Territory, Western Australia, Christmas Island or the Cocos (Keeling) Islands.
Daylight saving time in New South Wales
Daylight saving was once again introduced in New South Wales on October 31, 1971 after the Standard Time Act 1971 (NSW) was passed by the New South Wales Parliament. While overall community support for daylight saving was strong, opposition from rural communities continued.
In 1975, Premier Robert Askin announced a referendum on daylight saving in an attempt to settle the issue once and for all. The referendum was held at the same time as the 1976 state election and the ballot paper asked electors to answer 'yes' or 'no' to the following question: Are you in favour of daylight saving?
1,882,770 electors voted yes
868,900 electors voted no
35,507 electors voted informally.
With the referendum passing by a significant vote, daylight saving time has been operational in New South Wales ever since. The current Act legislating this is the Standard Time Act 1987 (NSW) which the NSW Attorney General has the responsibility for administering. This Act was amended in October 2007 to bring daylight saving time in New South Wales into line with the south-eastern states and the Australian Capital Territory.
To find out more about referenda and how they are used visit student resource page.
Daylight saving timeline 
Take a look at the key milestones in daylight saving's journey from wartime measure to summertime staple: