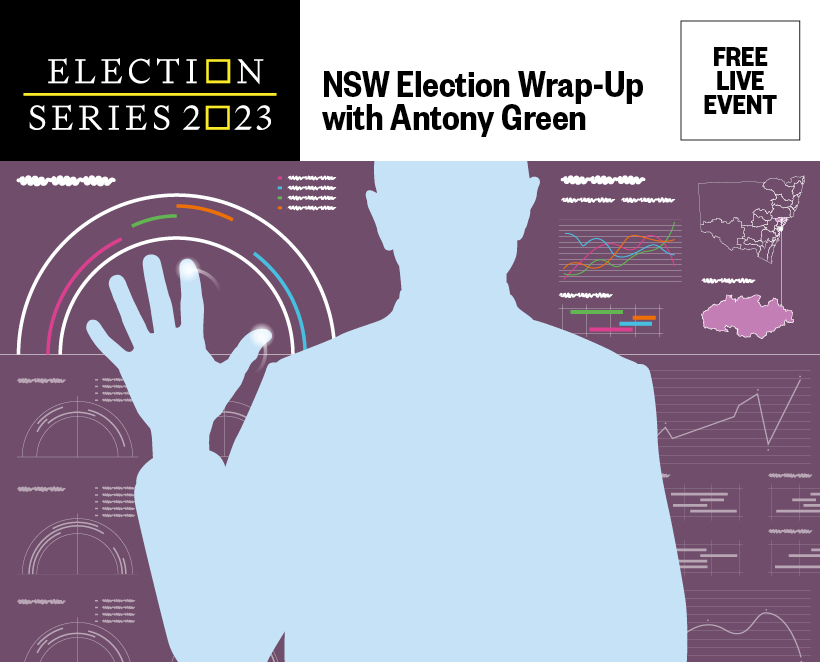 Join us for the final event in the Election 2023 Series of free public talks that explore the NSW State Election.
Hear from Antony Green, the ABC's Chief Election Analyst, as he takes us behind-the-scenes of the recent state election. He'll share with us:
• how he works in the lead up to polling day and on election night
• insights into voter behaviour and how predictions are made
• an understanding of how votes are counted in both the Legislative Assembly and in the Legislative Council
• a wrap up of the recent state election
• how technology has changed the way we view and administer elections.
Antony has worked for the ABC since 1989. In that time, he's worked on more than 60 federal, state and territory elections and is the face of election night coverage in Australia. He has also worked on local government elections, numerous by-elections and covered elections in the United Kingdom, New Zealand and Canada for the ABC. Antony is responsible for the content of the ABC's election website including editorial responsibility for the site's data analysis and the ABC's election night results service. He also contributes a popular blog on electoral matters for the site.
WHEN: Thursday 27 April from 5.30 pm to 6.30 pm
WHERE: The Gallery Room, State Library of NSW (our neighbours next door)