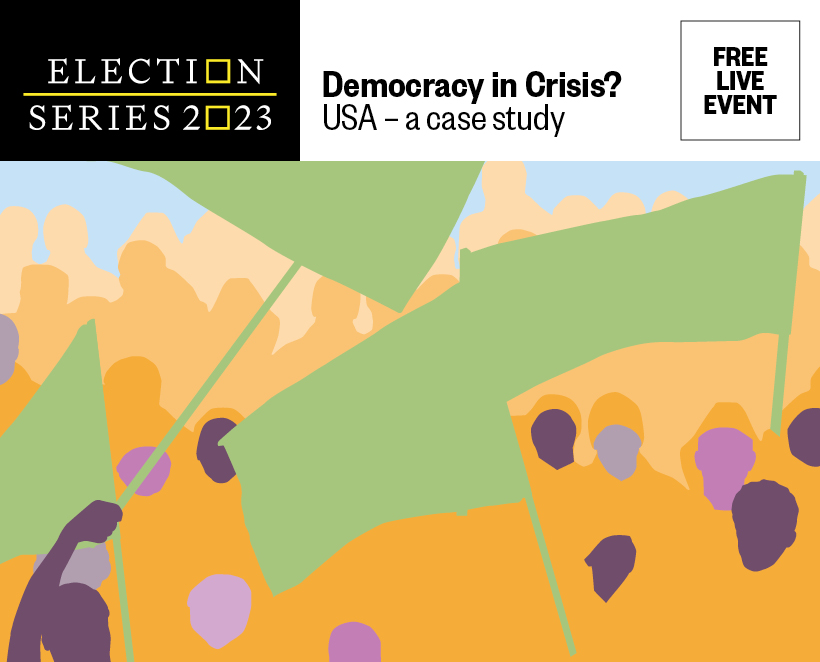 Those who drafted the Australian Constitution had America front of mind when they wrote the document that birthed modern Australia's system of government. The writers were equal parts dismayed and inspired by aspects of the American system, noting some "mistakes we must not follow".
Today, American democracy holds a similar place in public consciousness.
Join us on 22 March in the Gallery Room, State Library of NSW (our neighbours next door) for an evening with Dr Brendon O'Connor from the US Studies Centre, University of Sydney, for a fascinating examination of the American democracy crisis today and the lessons for our own democracy here in New South Wales.
The discussion with Dr O'Connor will guide you through:
• comparing and contrasting voting systems and laws in the US and NSW
• whether the NSW election process has much to recommend it compared to the US electoral system at the state level
• the power of elected politicians in the US system and the way the Electoral Commission runs elections in NSW.
When: Wednesday 22 March 2023
Where: Gallery Room, State Library of NSW 
Time: 5.30pm – 6.30pm