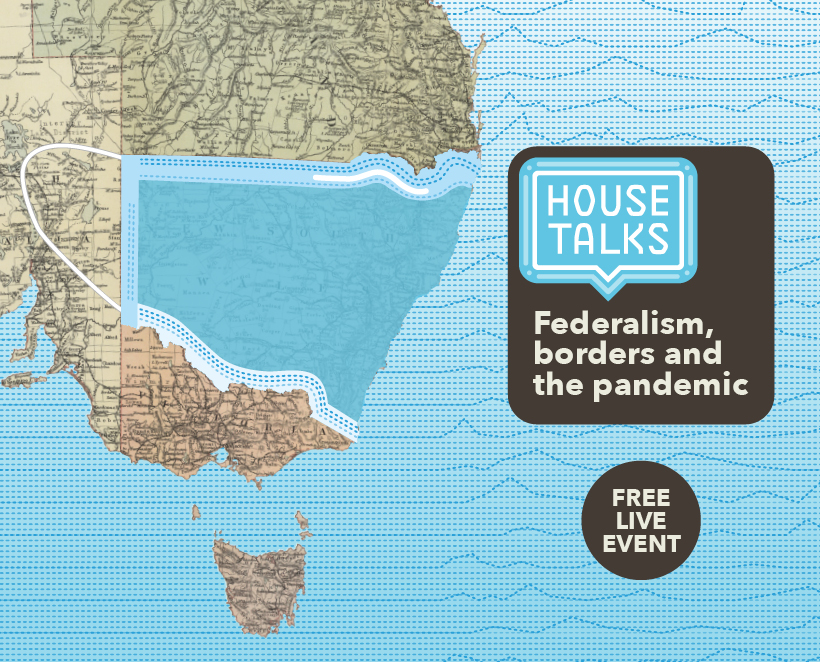 Join us to hear Anne Twomey, Professor of Constitutional Law and Director, Constitutional Reform Unit at the University of Sydney, discuss how the federal system functioned in the pandemic at the next House Talk on Wednesday, 27 July 2022.  
Did the federal system become fractured, or did it flourish?  Professor Twomey will focus, in particular, on state border closures.  Are they permitted by the Constitution?  What did the framers of the Constitution intend and how has that been affected by High Court interpretation since? 
We saw Federation in action during COVID lockdowns and Professor Twomey will fill us in on more of the story. The talk will feature masked men and poisonous snakes, a seized train, a romantic ruse, an angel of death and an unresolved mystery.  Come along to the Jubilee Room at the Parliament of NSW to hear more.
House Talks is a series of virtual and live events featuring experts and special guests, brought to you by the Parliament of NSW. Highlighting a range of historical and cultural topics, talks relate to the history and functions of the Parliament of NSW.
This is a FREE event. Bookings essential.
When: 27 July 2022
Where: Jubilee Room, NSW Parliament House
Time: 5:30 – 6:30 pm