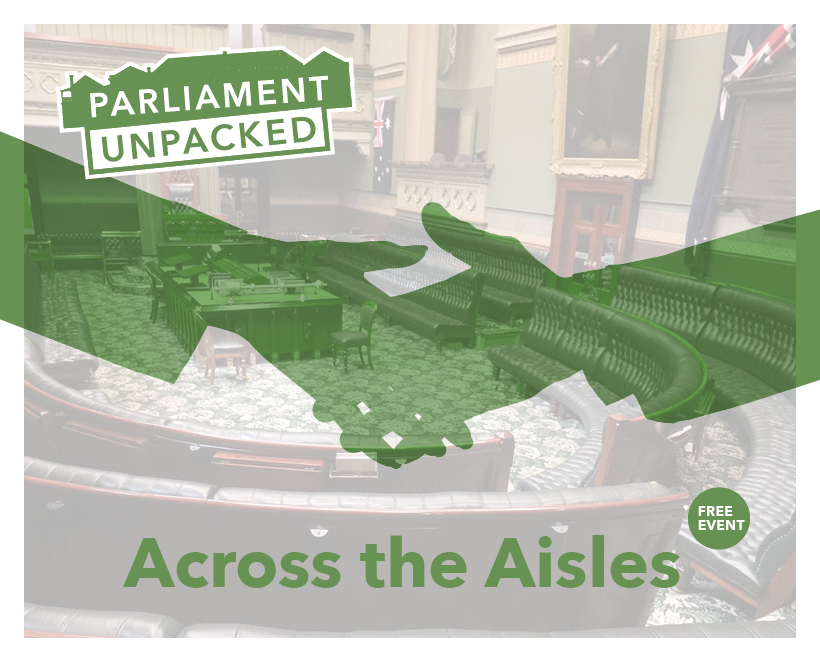 About This Event
Parliament Unpacked is a behind the scenes look at the workings of the Parliament and what lies beyond its walls. 
In a series of presentations the public will learn about the history of the site and the Westminster System of governance, the people that represent us and what happens from day to day in our Parliament.
In our first iteration of Parliament Unpacked: Across the Aisles, meet with members who will share their experiences of working together as representatives of diverse political parties.
Did Parliament meet with their expectations of what it would be like?
How do members divide time between electorate and legislature?
What pivotal experiences have influenced the way they work?
This is an opportunity to learn about their unique experiences and stories of collaboration and bipartisanship.
Join us for this enthralling panel of members of the 57th Parliament of NSW.
When? Tuesday February 23, 1:30pm – 2:30pm
Where? Join us either in person (spots limited) or register to receive a link to watch online.