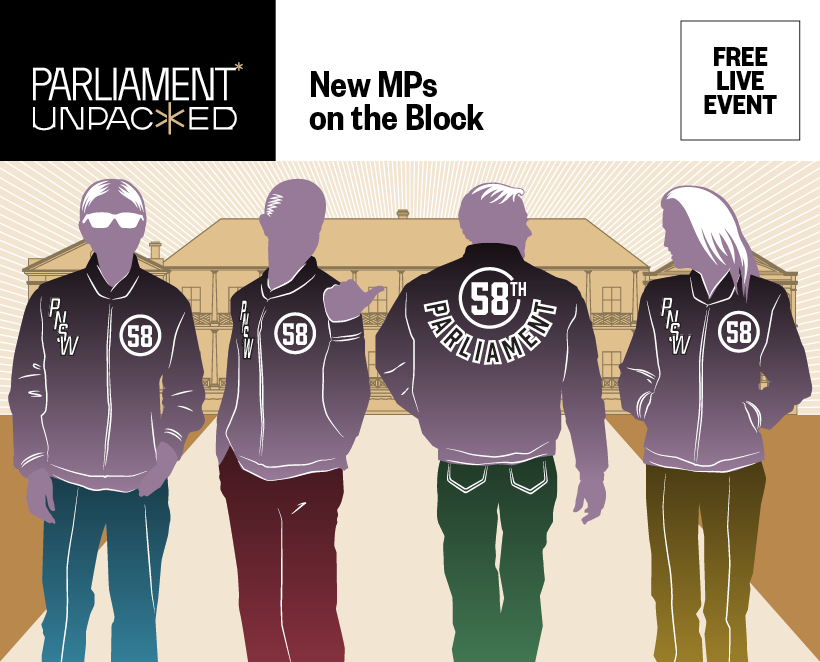 What motivates someone to become a member of Parliament? And how do new members learn how to become an elected representative?
Join us as we chat to six of the newly elected members of the 58th Parliament of NSW: Dr Amanda Cohn MLC, The Hon. Susan Carter MLC, Mr Michael Kemp MP, The Hon. John Ruddick MLC, Mr Tri Vo MP and Mrs Judy Hannan MP.
We'll ask them to tell us about their previous life, as well as:
What it was like to run for election?
What lessons they've learnt as the new MPs on the block?
What happens on a typical parliamentary sitting day? How is this different to a day working in their electorate?

What would they like to achieve in this new term of Parliament?
Let us welcome you back to NSW Parliament House for the first Parliament Unpacked event of the year, part of our popular annual series.
Where: Jubilee Room, NSW Parliament House
When: Thursday 27 June 2023, 5:30 – 6:30pm