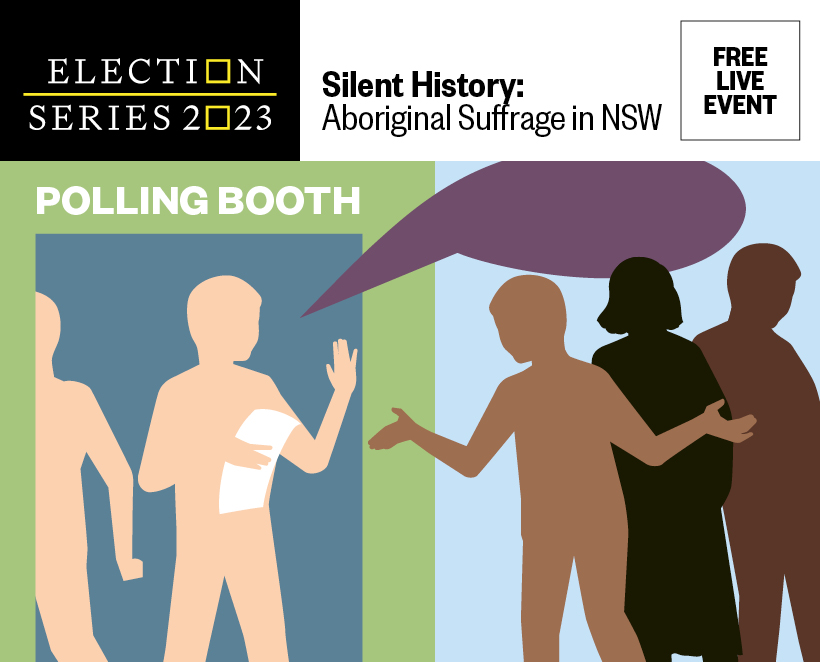 What do you know about the history of Aboriginal voting rights?
How has Aboriginal suffrage and participation in Australia's democracy changed over time?
While Aboriginal people in NSW were not always explicitly denied the right to vote in state elections, indirect legislative, systemic, and procedural barriers combined over many years to disenfranchise Aboriginal people and limit their participation.
Join us to discuss the past, present and potential future barriers to full political enfranchisement for Aboriginal peoples.
You will hear from a panel of experts, including:
– Corey Smith, Project Coordinator for 'Towards Truth' at the Public Interest Advocacy Centre (PIAC); and
– Adam Phelan, Stakeholder Engagement and Communications Lead, NSW Electoral Commission.
This is a free event presented by the Parliament of NSW at the State Library of NSW (our neighbours next door).
When: Wednesday 1 March 2023
Where: Gallery Room, State Library of New South Wales
Time: 5:30 pm – 6:30 pm