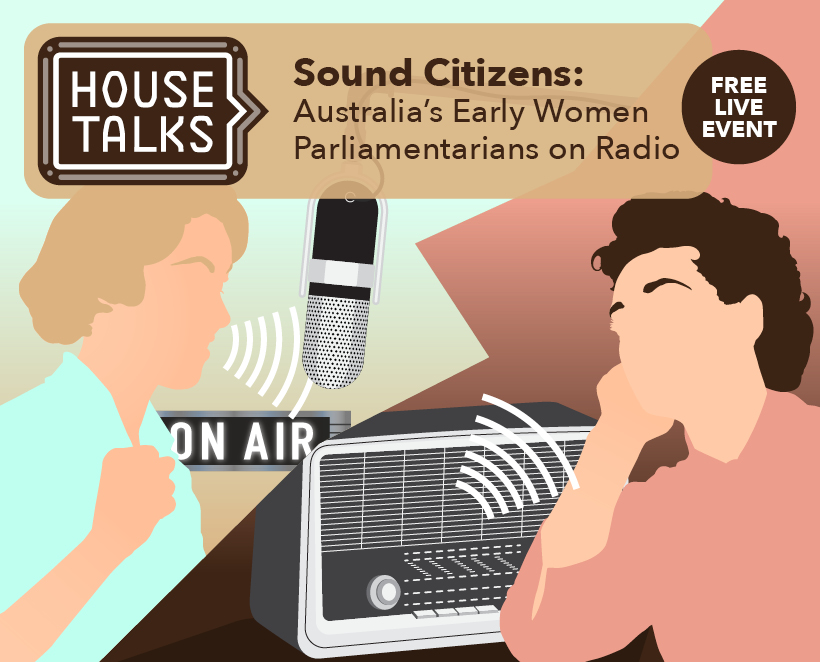 From the 1920s until the 1950s, radio provided a platform for women to contribute to public discourse and normalised the presence of women's voices in the public sphere, both literally and figuratively. It was so significant that Dame Enid Lyons, the first woman elected to the Australian House of Representatives, argued that radio had 'created a bigger revolution in the life of a woman than anything that has happened any time'. This talk will examine how Lyons and other early female parliamentarians used broadcasting to shape their engagement with the electorate and develop their public profiles. In this period public speaking was seen as an important prerequisite for a political career, and by demonstrating their skills through broadcasts these women established their legitimacy and authority as political representatives.
Dr Catherine Fisher is a historian who holds a PhD from the School of History at The Australian National University. Her first book, Sound Citizens: Australian Women Broadcasters Claim their Voice, 1923-1956 was published by ANU Press in 2021. She also co-edited Expressions of War in Australia and the Pacific: Language, Trauma, Memory, and Official Discourse (Palgrave Macmillan, 2020).
Please join us for our next House Talk with Dr Catherine Fisher.
When: May 2, 6-7pm.
Where: Jubilee Room, NSW Parliament House