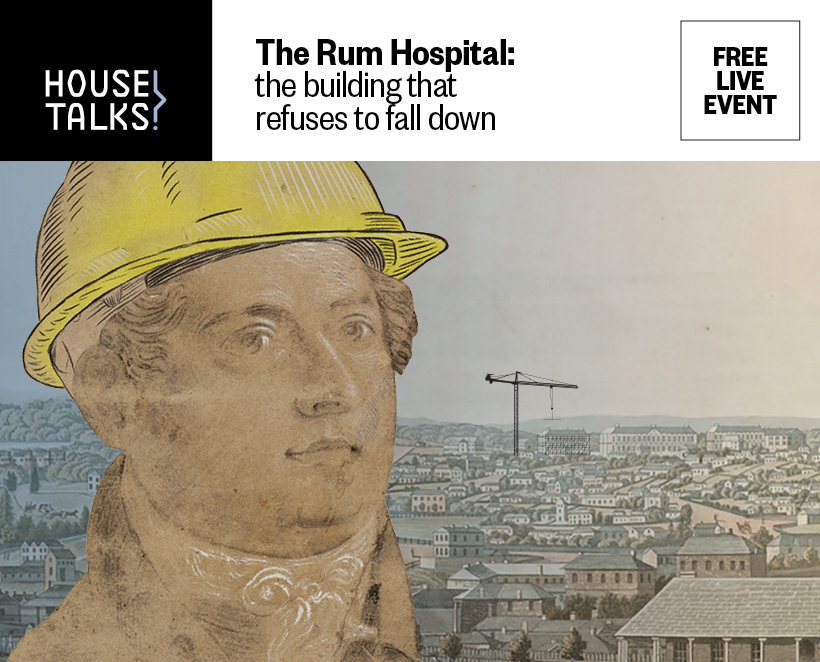 It will soon fall to ruin (Francis Greenway, 1816) 

It is the story of a people's house and a building which, while always on the brink of physical collapse, has survived longer than most colonial buildings. Paul Brunton (2021) 
Uncover the story of the "Rum Hospital" hidden within the walls of NSW Parliament House. 
Opened in 1816, this architectural statement stands as a testament to Governor Lachlan Macquarie's determination to build a city. 
Join us for a journey through time as we explore the legacy of the hospital built on rum – and how it became a parliament. 
Hear from historian Paul Brunton (Emeritus Curator, the State Library of New South Wales), alongside Lyndall Smith and Ryan Panton from the Parliament's own project team responsible for the recent conservation and restoration work. 
Discover the fascinating tale of rum, rogues and far-sighted individuals who shaped Sydney's history. 
Don't miss this unique opportunity to explore the hidden history of the Rum Hospital and its significance in Sydney's heritage, with an EXCLUSIVE tour of the works in progress. 
This event is hosted by the Parliamentary Education and Engagement team. 
Date: Monday 7 August 2023 
Time: Optional tour at 5 PM, main event from 5:30 PM to 6:45 PM 
Location: Jubilee Room, NSW Parliament House, 6 Macquarie St, Sydney NSW 2000