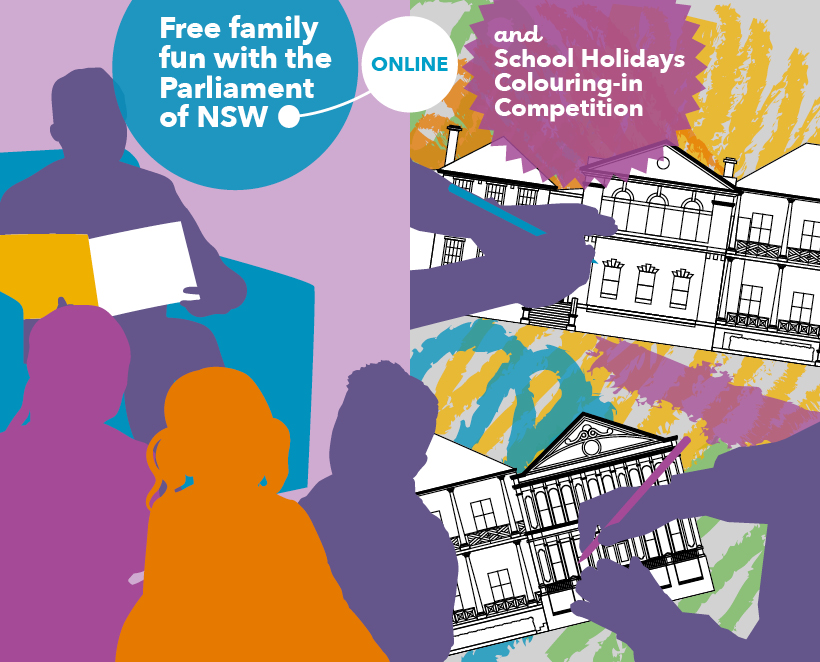 Visit Australia's oldest Parliament via ZOOM this school holiday for free, fun, educational activities for children and families.
We have three fun-filled sessions over three days including storytelling, a virtual guided tour through the chambers and a special cultural session with Mirri Mirri.
Date
Time
Event
Monday September 27
9 – 9.45am

Storytelling session: A Bus Called Heaven by Bob Graham

What happens when an old broken down bus appears in Stella's street? How could this bus possibly bring a community together?

Join Megan from the NSW Parliament's Education team for a reading of this award-winning story from Bob Graham – an  Australian children's writer who illustrates his own books.

This book's theme of hope uniting a community is an especially timely tale today.

Register now to join in.

Wednesday September 29
9 – 9.45am

Virtual tour of the NSW Parliament

Enjoy a virtual guided visit through the Parliament – a chamber tour for kids who want to find out a little bit more.

Register now to join the tour.

Friday October 1
10 – 10.45 am

Mirri Mirri cultural education session

Paul Sinclair from Mirri Mirri is a proud Anaiwan man who has been delivering cultural education programs for over 20 years. Join Paul virtually for this family fun session as he covers a range of topics important to Aboriginal people including message sticks, art and storytelling.

Register now to join in online.
As part of our school holiday program we are also running a colouring-in competition. Four (4) lucky winners will each win a Parliament of NSW Gift Box filled with goodies including parliamentary stationery, a water bottle, delicious treats and lots more, valued at $100.
For more information on how to enter the competition, visit our dedicated post.