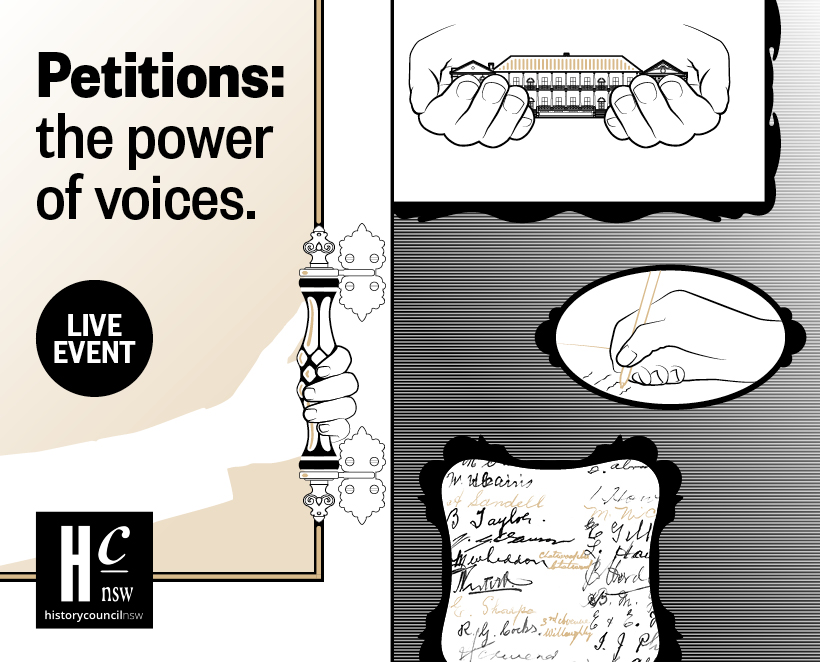 Join the Parliament of NSW to explore the power of everyday voices through the ages.
In Petitions: the power of voices, you will be introduced to a selection historic petitions received by the Parliament of NSW, and learn how everyday citizens have sought to influence – among other things – the shape of New South Wales, women's rights, as well as the state's morals.
The event will take place in Australia's oldest parliament where you will meet parliamentary experts who will reveal the stories of past petitions and share how you can get involved today.
The evening will commence with an optional tour of the legislative chambers.
This is an official event of History Week 2023, supported by the History Council of NSW.
Date: Wednesday 6 September 2023
Time: 5:30pm – 7:00pm (tour to commence at 5:30pm and the main event to follow at 6:00pm)
Location: Legislative Assembly, Parliament of NSW, 6 Macquarie Street, Sydney