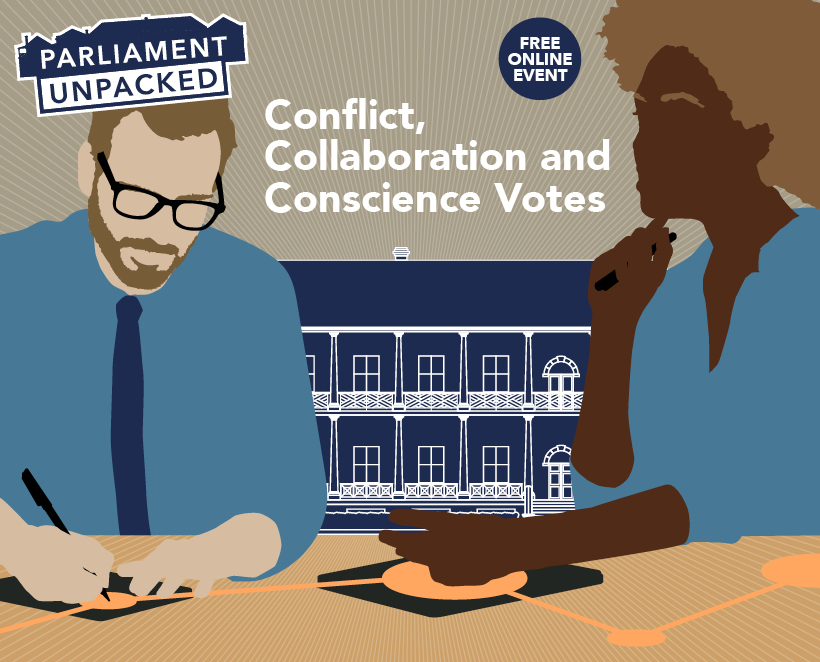 We often hear about the conflict that occurs in our parliamentary chambers but Parliament doesn't always look like what we see at Question Time.
How do members of Parliament work together in the Legislature and how do they bridge the political divide to pass laws that work for everyone?
And how do MPs who belong to a political party navigate the differences between their own personal beliefs, the wishes of their communities and the policies of their parties?
Join us online to hear from a panel of Legislative Assembly and Legislative Council members as they share their experiences as elected representatives in Australia's oldest Parliament.
When: Monday 21 February, 2022   5:00 pm – 6:00 pm    
Where: online
Bookings essential.