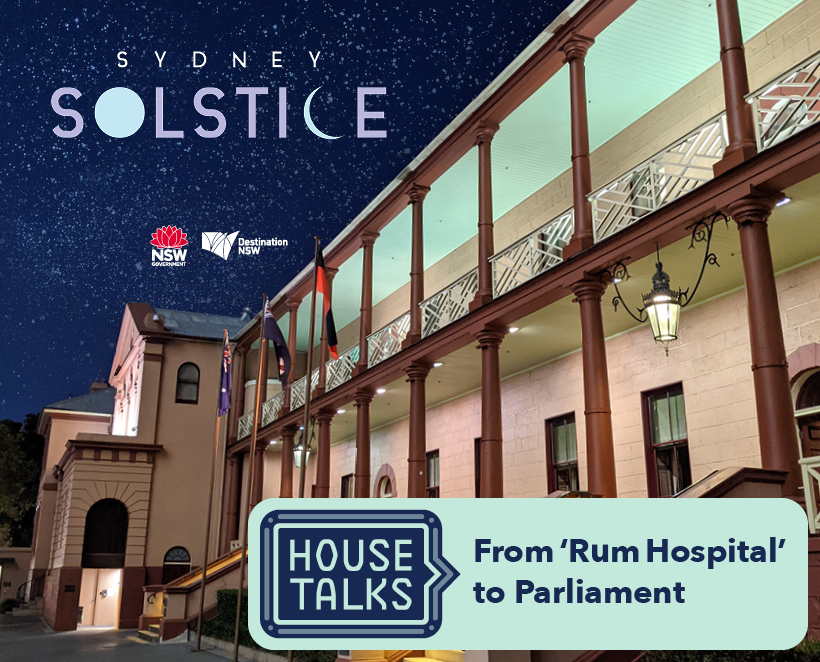 "It will soon fall to ruin" Francis Greenway, 1816
About This Event
The 'Rum Hospital' in Macquarie Street was opened in 1816. It was one of Governor Lachlan Macquarie's first building projects on coming to the new colony.
With no provision of funds from the distant British Government, Macquarie managed to build Sydney's first permanent hospital, completed in 1816. To fund the construction, he allowed the building contractors to import and sell 60,000 gallons of rum. As a result, the hospital was known as the 'Rum Hospital'.
Its two remaining wings, now NSW Parliament House and the Mint Building, started to deteriorate even before the project was finished yet they have outlasted most of their contemporaries and are now a treasured part of Sydney's heritage.
What to Expect
Paul Brunton OAM is Emeritus Curator, State Library of New South Wales. He was Senior Curator, Mitchell Library from 2002 to 2012 and Curator of Manuscripts from 1986 to 2000.
Paul will lead participants through an entertaining history of the 'Rum Hospital' and its endurance over two centuries.
Attendees will have the opportunity to toast the 'Rum Hospital' with a hot buttered rum and a 19th-century-inspired food item at the close of the evening.
When: 6:00pm – 7:30pm on Tuesday June 8
Where: NSW Parliament House, Macquarie Street Sydney
Cost: Talk and light refreshment $22.00 per person.