quick links in this article
New South Wales Coat of Arms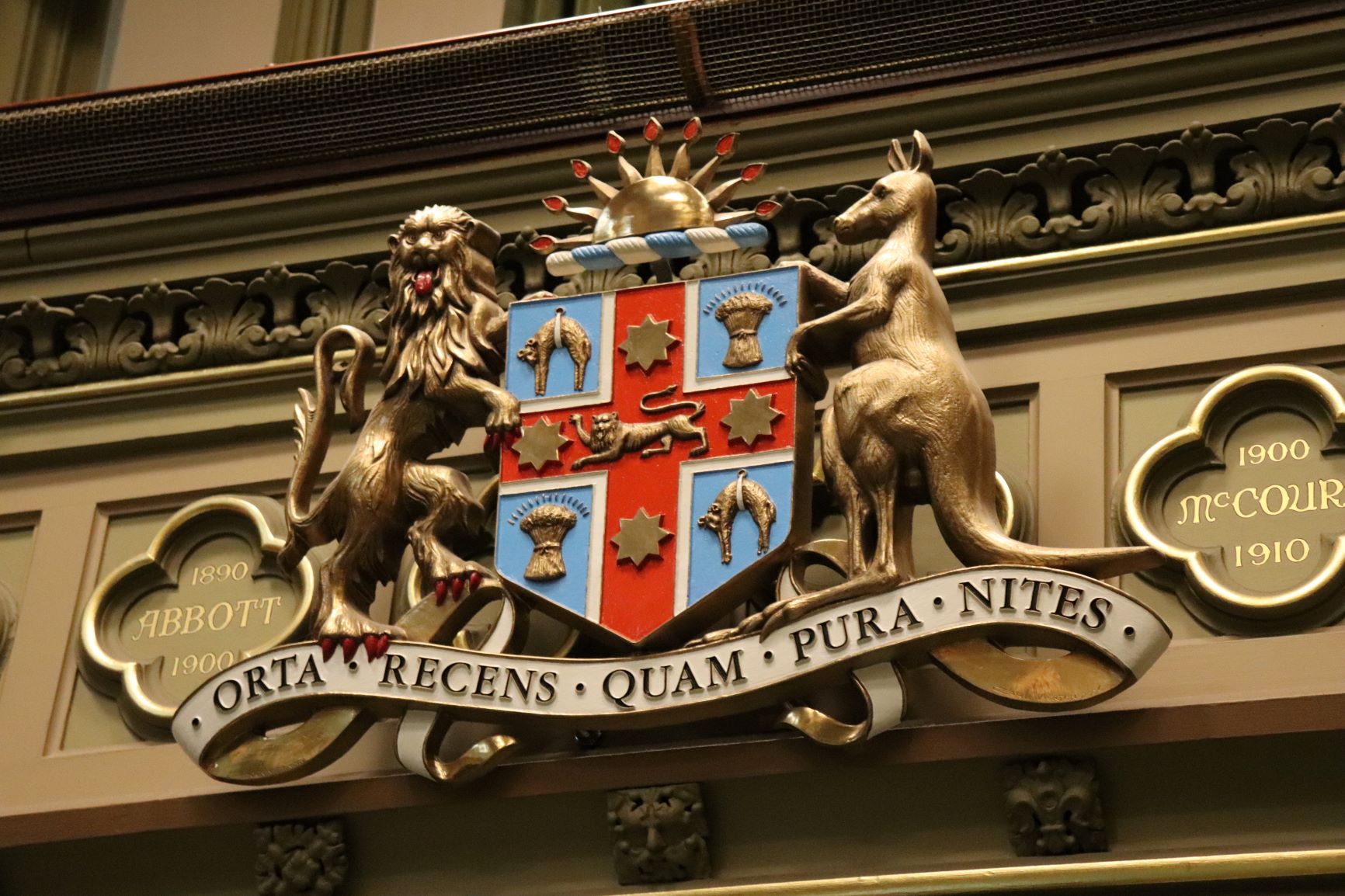 A Coat of Arms is a symbol most often used to identify families, individuals or states. They are traditionally made up of a shield, supporters, a crest and a motto.
The New South Wales Coat of Arms depicts a rising sun, with lion and kangaroo supporters and a shield with blue (azure) field, with silver (argent) cross voided red (gules). The cross has a gold star on each arm and a gold lion in the centre. There are golden fleece in the first and fourth quarters and a wheat sheaf in the second and third quarters of the cross.
The emblems featured on the Coat of Arms speak both of the State's connectedness to Britain and of our unique Australian identity. The Red Cross of St George, used as the ensign of Britain's Royal Navy, recognizes the maritime origins of New South Wales. Representing older ties and new beginnings are the lion at the centre of the shield (lion passant guardant), and the lion as support (lion rampant guardant) representing Britain. Our uniquely Australian identity is symbolised by the kangaroo, while the golden fleece and sheaves of wheat represent our successful wool industry and the agricultural wealth of New South Wales. The star represents the Southern Cross and the rising sun symbolises hope for the State's future.
The motto contains the Latin inscription 'Orta recens quam pura nites' which means 'Newly risen, how brightly you shine'
The New South Wales Coat of Arms was adopted on 11 October 1906, but it wasn't until 2006 that it replaced the British one inside the Legislative Council chamber.
---