quick links in this article
Fountain Court Fountain, Robert Woodward, 1983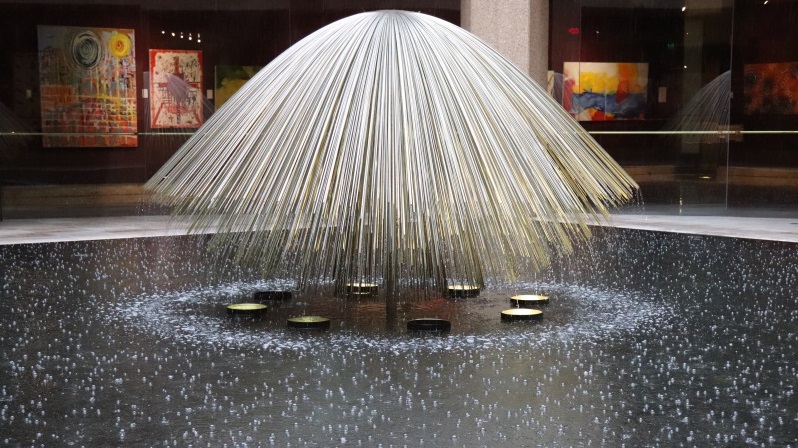 The Fountain Court links the heritage buildings at the front of the Parliament with the tower block behind. The Fountain in the centre of the court is enclosed by glass and sits in a light-filled atrium, open to the sky. It was designed by Australian architect and artist Robert Woodward AM (1923-2010) and installed in 1983.
Woodward used steel, water, and light to create the effect of an object floating above the water. In 1993, he described the design as "a tutu of thousands of fine, flexible, stainless-steel wands appears to float above the centre of a twelve-metre square pool in the public lobby of the parliament".
The water flow has been engineered to create a drip rather than a flowing stream. This causes a ripple across the water which adds to the Fountain Court's contemplative, peaceful atmosphere – perhaps in contrast to the atmosphere in the chambers.
Did You Know?
Woodward was a renowned architect who designed the El Alamein Fountain in Sydney's Kings Cross, as well as a number of other water features in Sydney.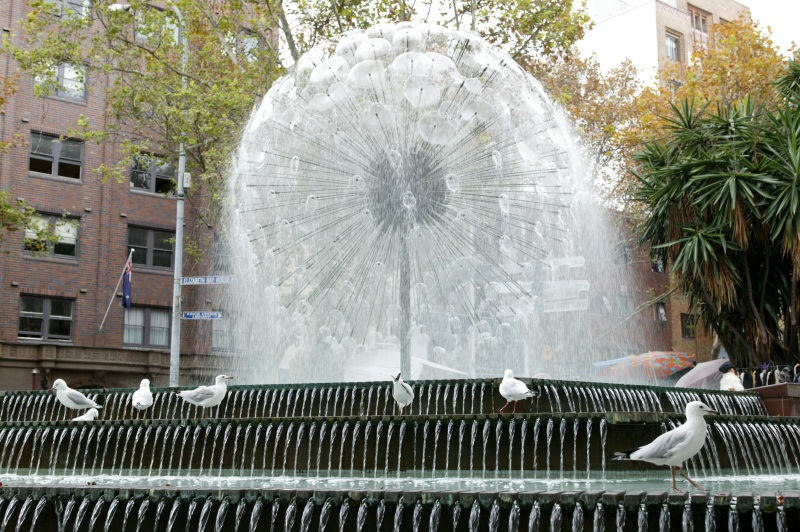 El Alamein Fountain, Potts Point, 2003 (City of Sydney Archives, A-00064191)
---