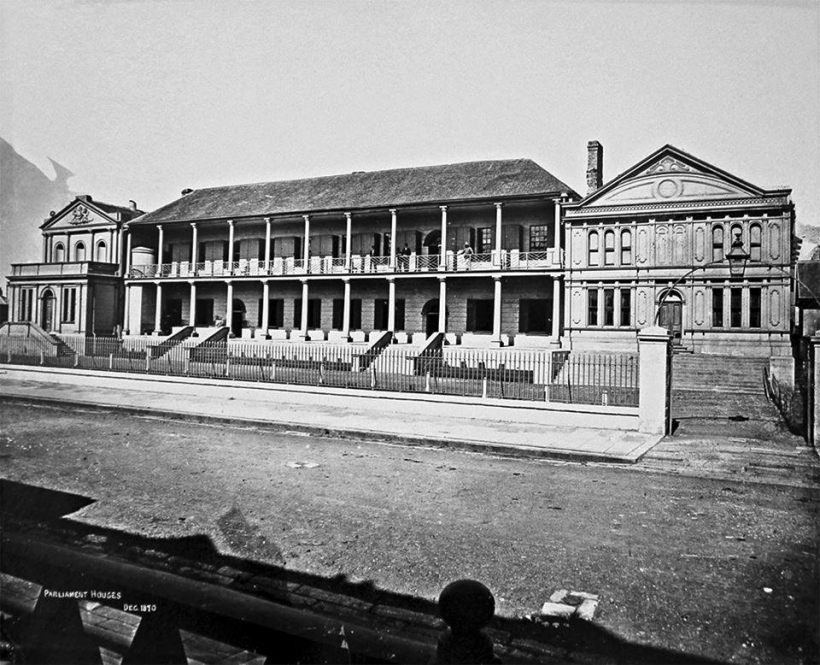 Did you know that New South Wales Parliament is the oldest Parliament in Australia?
In 1823 British legislation created a Legislative Council in New South Wales to assist the Governor in the legislative process. This was the first step in a long journey to the democracy we enjoy today.
This timeline captured all the key events: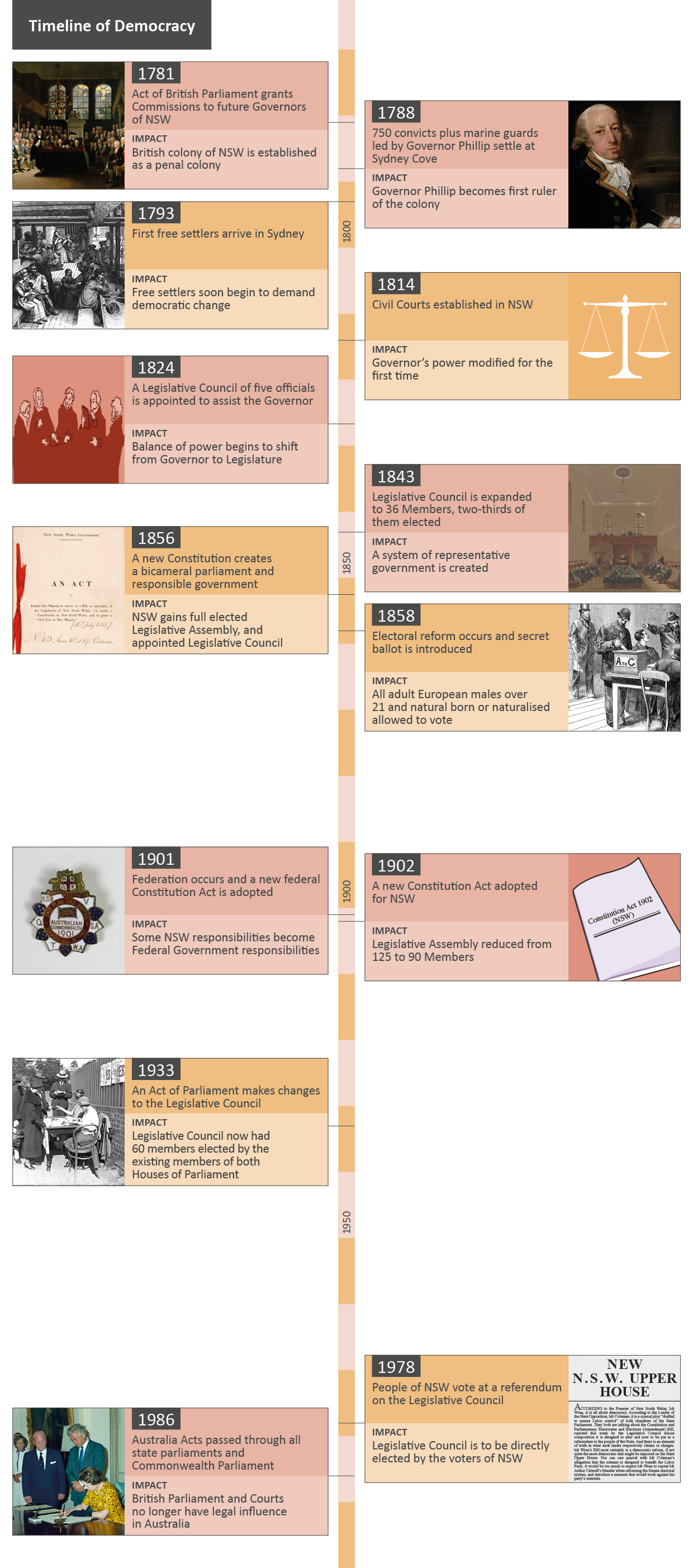 Image Credits 
The House of Commons, 1793–1794, Karl Anton Hickel (1745–1798) National Portrait Gallery, London
Married couples' accommodation in steerage, by unknown artist, taken from the Illustrated London News, 13 April 1844.
Captain Arthur Phillip, [1786] / painted by Francis Wheatley, Mitchell Library, State Library of New South Wales
Illustration by NSW Parliament Education Office 
Illustration by NSW Parliament Education Office 
First meeting of the NSW Legislative Council in Parliament House, 1843 (chamber now the Legislative Assembly) Jacob Janssen 
New South Wales Constitution Act 1855 (UK), House of Lords Record Office 
Polling Booth Interior, Melbourne, David Syne & Co, State Library of Victoria  
Badge – Australian Commonwealth, 1901 Photographer: Marita Dyson Source: Museums Victoria
The Newcastle Sun 1933 , published by Sun Newspapers, digitised by The University of Newcastle (Australia) 
Recreation by NSW Parliament Education Office
Queen Elizabeth II signs the Proclamation of the Australia Act on 2 March 1986 at Government House, Canberra, with David Reid, Secretary to the Executive Council (left) and Prime Minister Bob Hawke. Image courtesy of the National Archives of Australia. NAA: A8746, KN18/3/86/33