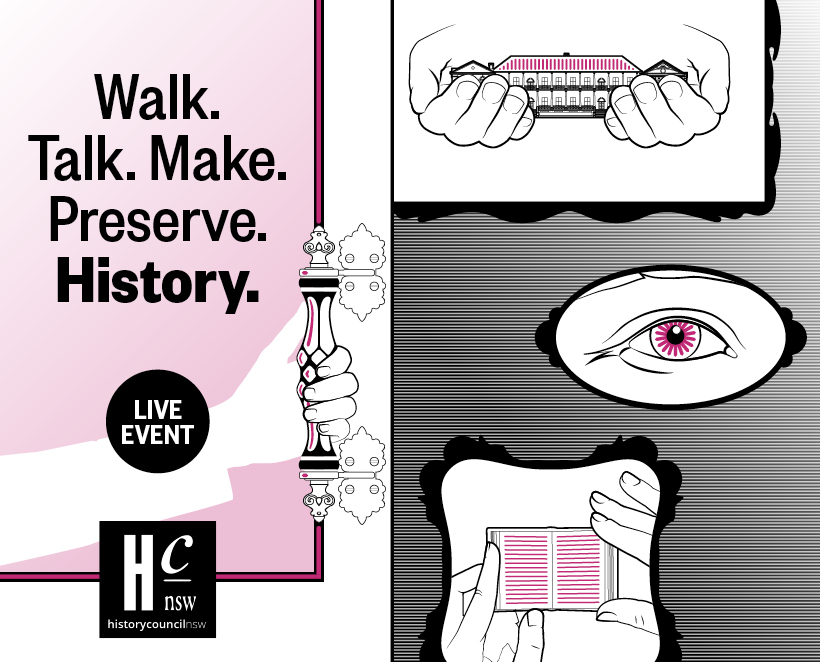 Parliament of NSW is offering a unique tour as part of History Week 2022, held by The History Council of New South Wales between 3 – 11 September 2022.
Walk. Talk. Make. Preserve. History.
Learn how our parliament is a living, breathing, historical artefact of the past based on the Westminster system of government, and how it links us to the early history and establishment of the colony. In a rare opportunity to walk beyond its public areas, the Parliament opens its doors to reveal traditions and artefacts that have been preserved for the people of NSW.
A tour of the parliament and its chambers will introduce you to significant historical figures and parliamentarians, traditions, and ceremony. Hear stories from the NSW Parliament, peek into rarely seen rooms and learn about remnants of long-held traditions linking back to British origins. See items belonging to the archive, the book repository, and meet staff and experts from these areas.
Learn why the Legislative Assembly is green and the Legislative Council is red; why we have two houses of Parliament; how traditions are adhered to in the chambers; where the first parliamentary meetings were held; and why there is a separate women's gallery in the Legislative Assembly.
Highlights of the tour include the chambers and the rarely seen Speaker's and President's Dining rooms, treasures from the Parliamentary Library and Archives collections including books donated and signed by Queen Victoria, and to top off the night, a Parliament-themed cocktail will be served with canapes straight from historic parliamentary menus.
When: 8 September
Time: 5.15pm for 5:30 pm start
Conclusion: 7:30pm
Location: Parliament NSW, Macquarie Street Sydney
Cost: $15
Program duration: Tour 60 mins/ Drinks 30mins
Please arrive by 5.15pm to register
Book your place here.
This program is brought to you in association with The State of the Colony: People, Place and Politics in 1823, a special Bicentenary of the Legislative Council conference about the fascinating history of people, place and politics in early NSW. Places are also available for this all-day seminar.