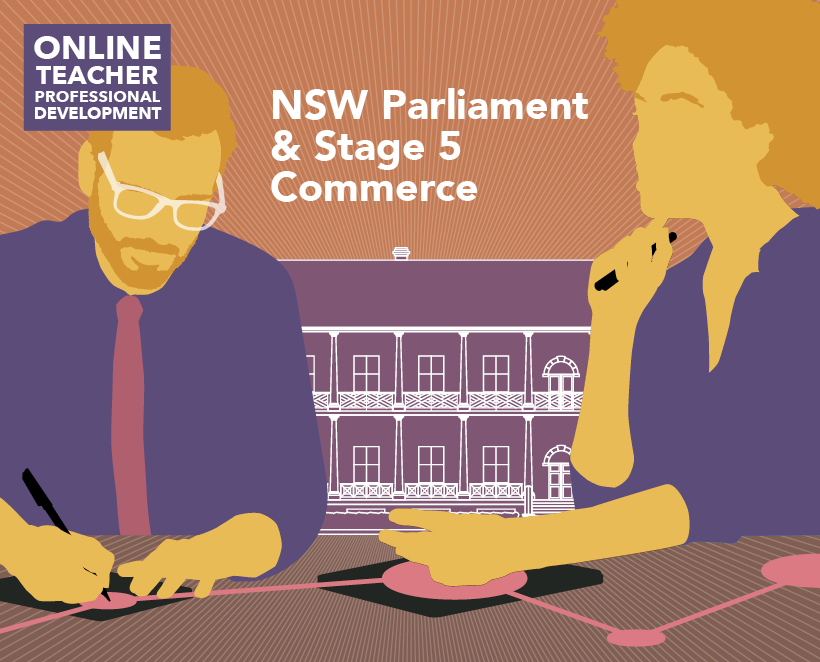 Join this free online event to discover a wide range of teaching resources created specifically for the Stage 5 Commerce: Law, Society and Political Involvement Core Study
Tuesday 12 September, 3:30 – 5:00pm 
The 2023 NSW state election resulted in Premier Chris Minns leading a minority government. This syllabus linked professional development session will explore: 
the election of the 58th parliament

 

the formation of government after the State election

 

how and why the separation of powers exists between legislature, executive and judiciary

 

how laws are made and changed
The session includes tips for Commerce teachers on running a role play, utilising local MPs, quizzes, animations and more, you'll have plenty of FREE resources to engage your students and boost their understanding of the state parliament and Australian democracy.
Participate in a Q&A session with our Senior Parliamentary Education Officers where we answer all of your Parliament related questions including how to plan an excursion to state parliament. At the end of this event, you will receive a set of power point slides from our presentation. 
Register today and receive a reminder email with the Zoom link two days before the professional development session.