quick links in this article
What Will I Learn
How Henry Parkes shaped the early colony
The role Henry Parkes played in setting up Australia's Federation
---
Early Life and Influences
Henry Parkes was born in 1815 in England. His formal education was in his own words, 'very limited and imperfect'. As a boy he was obliged to help support his family, so he worked as a road labourer and in a brickpit.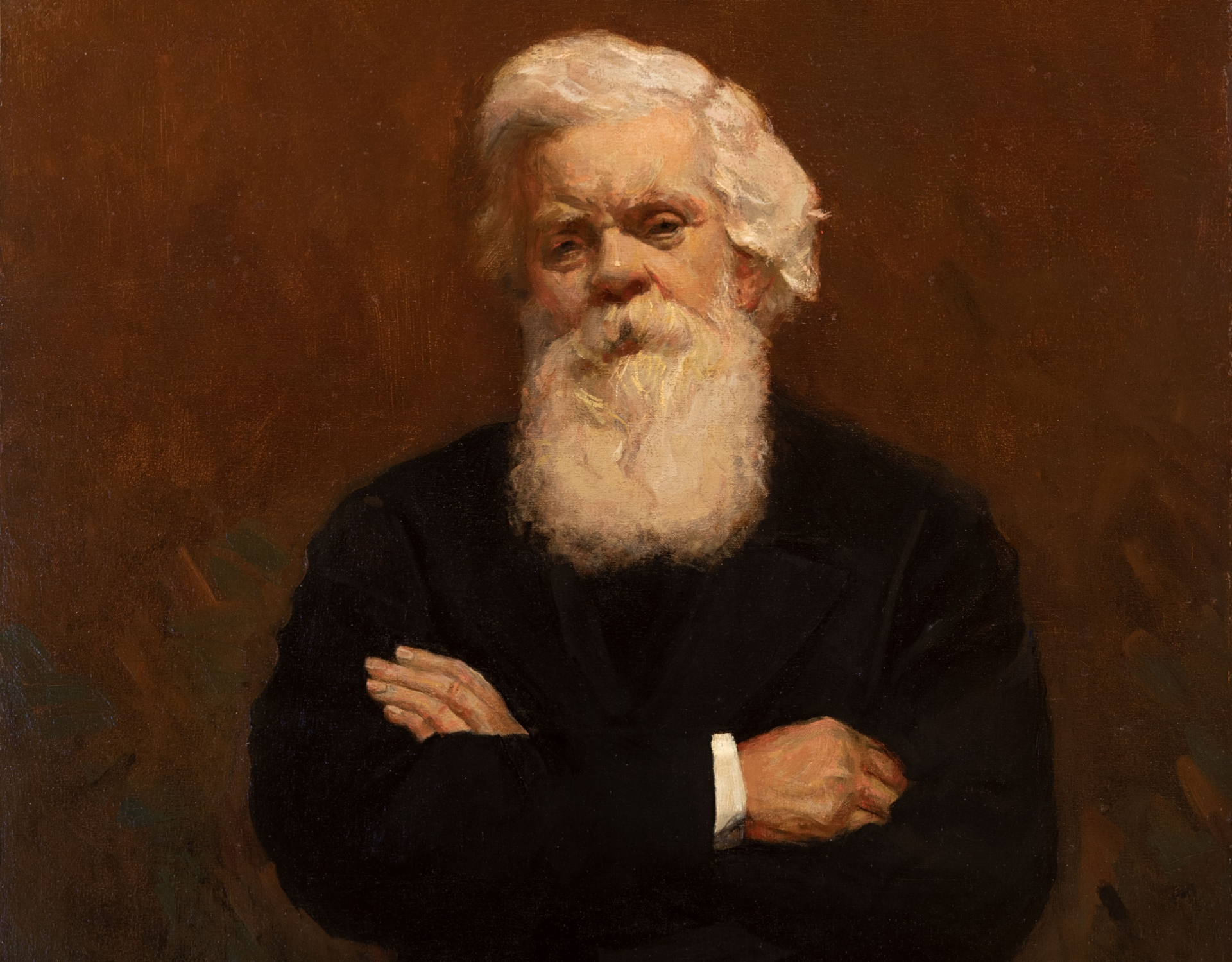 Henry Parkes portrait painted by Julian Ashton in 1913, on permanent display in the NSW Parliament.
---
Early Struggles in the Colony
Henry Parkes and his wife reached Sydney on 25 July 1839 and Parkes found work as a labourer and then in the Customs Department.
---
Finding a Place in New South Wales
From the 1840s, NSW was growing out of its convict colony status. Parkes and others believed it was time for the colony to start making their own rules building a new society without the arrival of more ships loaded with convicts.
Parkes' skills as a writer developed, quite amazing for someone so lacking in formal education. In 1842 he published his first book of verse, Stolen Moments.
Parkes joined the Anti-Transportation League which opposed convicts coming to New South Wales.
In 1850, he became the editor-proprietor of The Empire, a newspaper which quickly became the voice of freedom and democracy in the colony.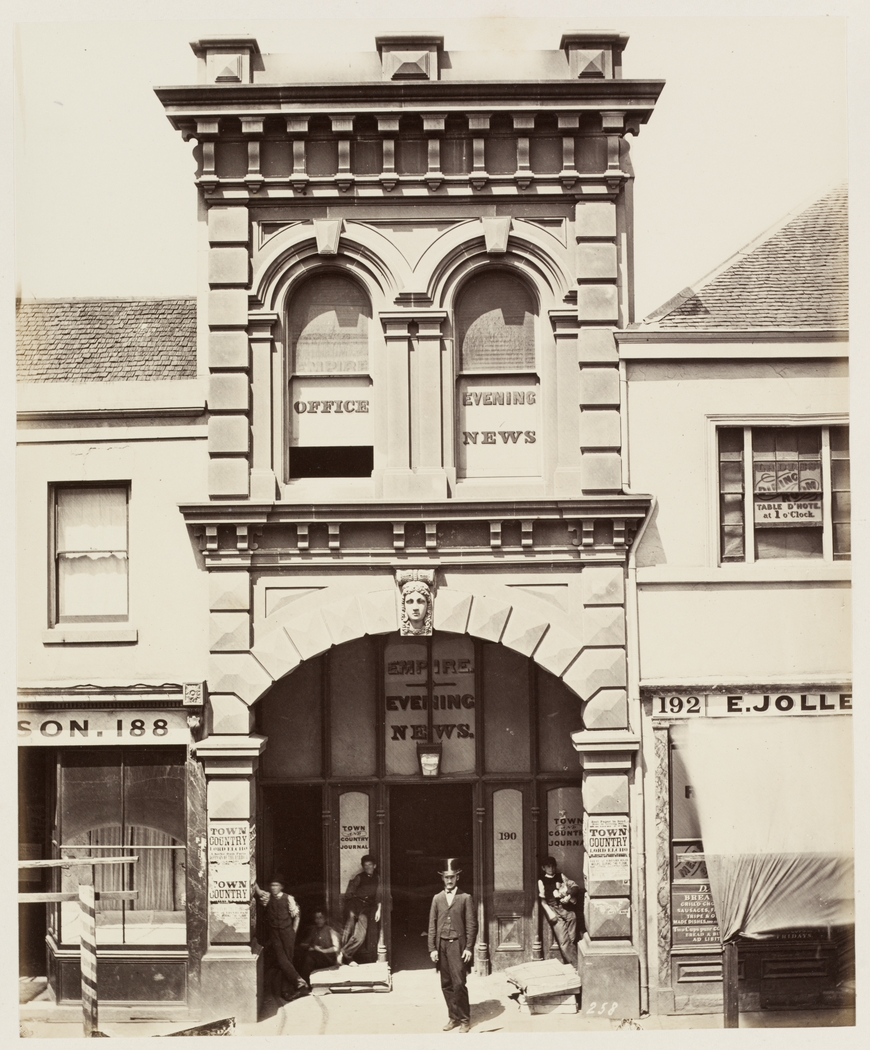 The Empire Office 1872 Pickering, Charles Percy (New South Wales. Government Printing Office) State Library of New South Wales.
---
Election to Parliament
In 1853 a committee chaired by William Charles Wentworth began drafting a constitution for self-government for New South Wales. This would mean NSW would have two houses of Parliament – a lower house and an upper house – a bicameral system of government like Britain.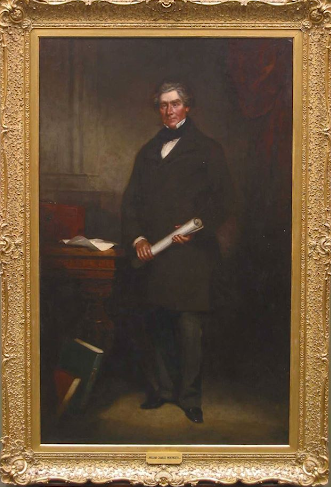 William Charles Wentworth's portrait has hung in the Legislative Assembly chamber since 1859 in recognition of his contribution to the development of NSW.
The following year, in March 1856, Henry Parkes won one of four seats in the Sydney city area. Over the next ten years, Parkes would continue to win seats in the Parliament, and then be forced to leave the Parliament again when he experienced serious financial difficulties.
---
Premier Parkes
Henry Parkes served five terms as NSW Premier between 1872 and 1891. Not only is this the most terms served by any Premier; if added together Parkes is the longest serving NSW Premier.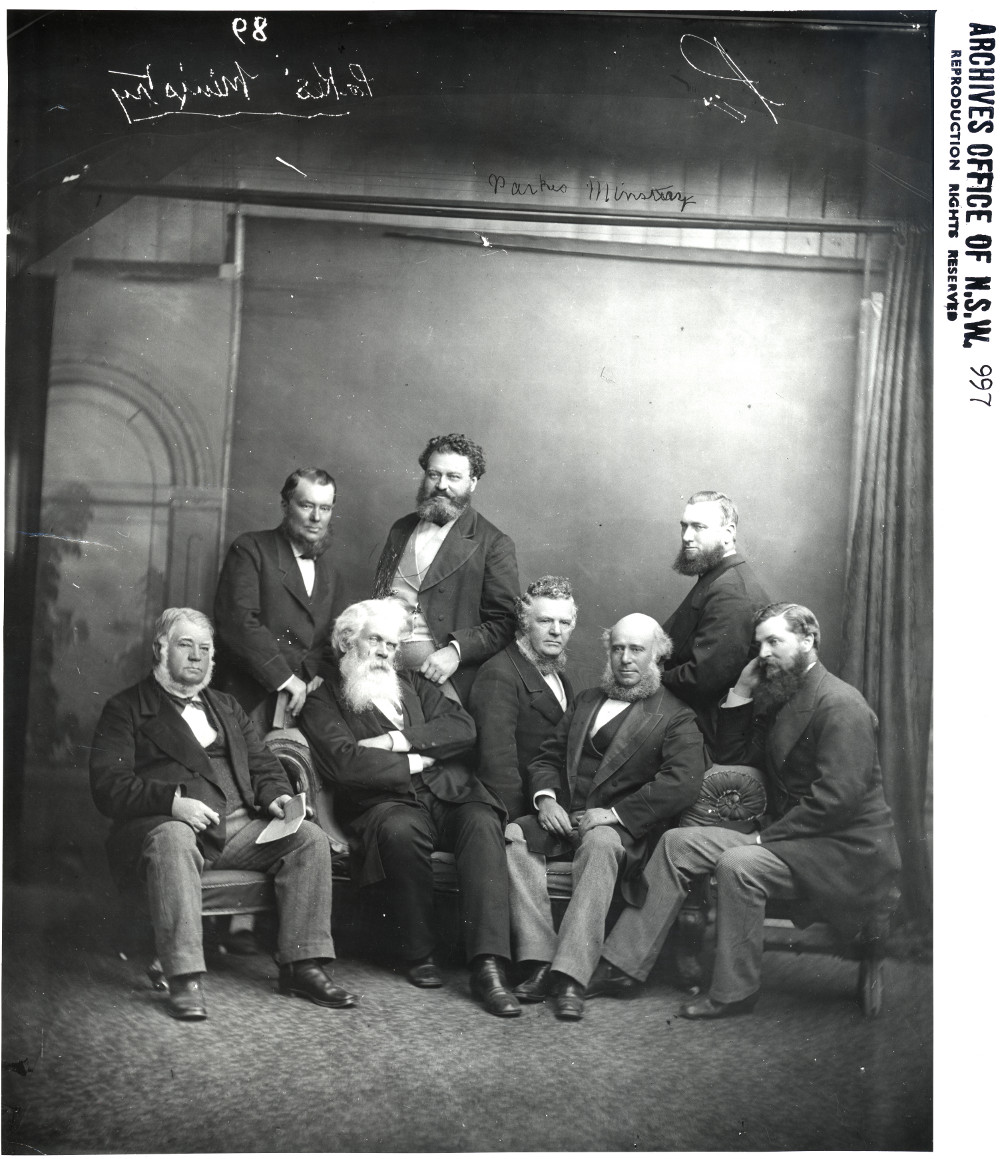 Image NSW State archives Title: Sir Henry Parkes and members of his Ministry Dated: No date Digital ID: 4481_a026_000784 Rights:
---
The Move to Federation
The Australian colonies had developed separately for the first hundred years of their existence but by the 1880s a move towards economic and social integration had started.
Henry Parkes boasted he could federate the colonies in 12 months. Parkes decided to put all his efforts into the movement. On 15 October 1889 he suggested a conference to discuss a new constitution and soon after travelled to Brisbane to consider the situation with his Queensland colleagues.
---
Tenterfield Oration
In October 1889, on his return from Brisbane, Parkes stopped in Tenterfield, northern New South Wales.
He gave a speech while he was there. Parkes argued that federation would enable the military in each colony to unite as a single national army under the command of a single national government. The Tenterfield Oration is significant because it is seen as the first direct appeal to the public rather than to a political audience for federation.
Parkes went on to present the same speech 15 times in different locations over the next nine months.
---
Constitutional Conventions
As a first step towards federation, Parkes recommended that a convention be held comprising important people from each of the colonies to draw up a constitution.
The first of the Constitutional Conventions was held in Melbourne in 1890, and the delegates then met in different cities over the next ten years to draft the constitution.
Parkes pictured in the centre. Delegates to the Australasian Federation Conference, Melbourne, 1890, National Library of Australia
The Australian Constitution was contained in the Commonwealth of Australia Constitution Bill, which was endorsed by the voters of each Australian colony at referendums in 1898, 1899 and 1900, passed by the British Parliament, and given Royal Assent on 9 July 1900.
Henry Parkes died in 1896, five years before the process he initiated to federate the colonies into one nation was completed. Australia became a federated nation on 1 January 1901.
---