quick links in this article
Learning Outcomes
Describe sources of contemporary Australian law - common law
Understand how statute law is made including the structure of Parliament, the legislative process and delegated legislation
Explain the division of powers in the Australian Constitution
Explain the separation of powers in Australia's system of government
Explain the difference between the division and separation of powers in Australia
Describe the role of parliamentary committees in law reform
Describe the role of Members of Parliament in resolving disputes with the state
---
Syllabus Links
Part 1: The legal system – The nature and functions of law through the examination of the law-making processes and institutions.
Part 11: The individual and the law –The way in which the law impacts on individuals by referring to legal and non-legal institutions.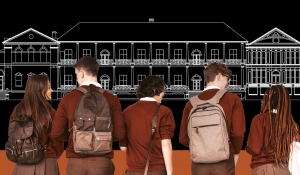 ---
About This Program
This immersive parliamentary experience for Year 11 Legal Studies Preliminary students focuses on Part I: The Legal System and Part 11 the individual and the law.
Students will have the opportunity to develop an in depth understanding of the nature and function of law through the examination of the law-making process and legislative institutions.
Participants will explore:
The role and structure of parliament and the legislative process as sources of contemporary Australian law.
They will visit the Legislative Assembly and the Legislative Council.
Participate in a short Q&A.
Experience a 45-minute session exploring Parliamentary Committees as mechanisms of Law Reform (subject to availability).
This free bespoke program will be available on Sitting Day Wednesdays or Thursdays from 11 am–1 pm.
Maximum group size: 50
---
How Can I Book?
Bookings are essential.
Before you call, please select a Wednesday or Thursday that is a Sitting Day as listed on our Sitting Day Calendar
Other Helpful Resources
---