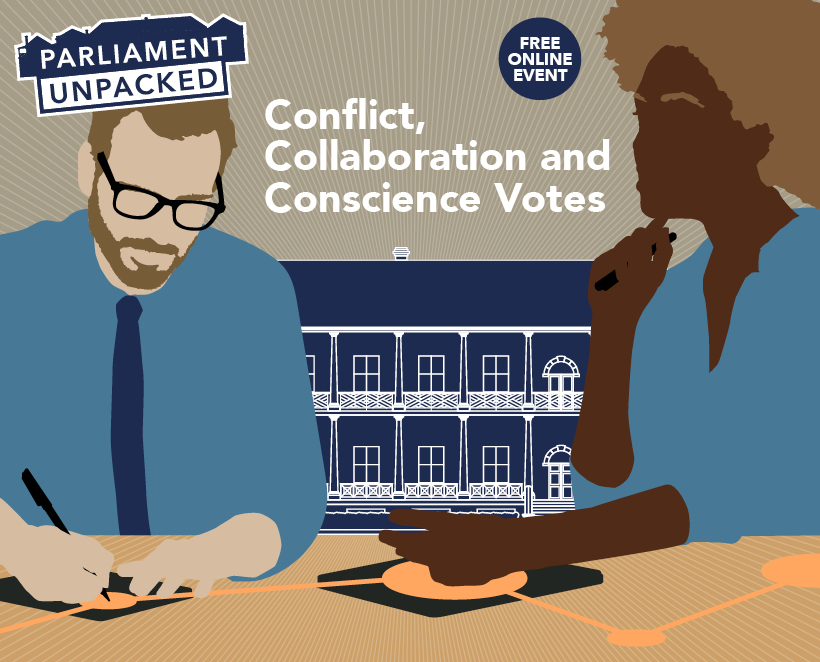 Catch up on the first in our Parliament Unpacked series for 2022: 'Conflict, Collaboration and Conscience Votes'.
Hear from our panel of members as they generously share their experiences navigating the adversarial nature of our democratic system. 
This event featured Jihad Dib MP, Mark Banasiak MLC, The Hon. Bronnie Taylor MLC and was introduced by the President of the Legislative Council the Hon. Matthew Mason-Cox MLC.
Stay informed about upcoming programs like this one by subscribing to the NSW Parliament Events Mailing List.