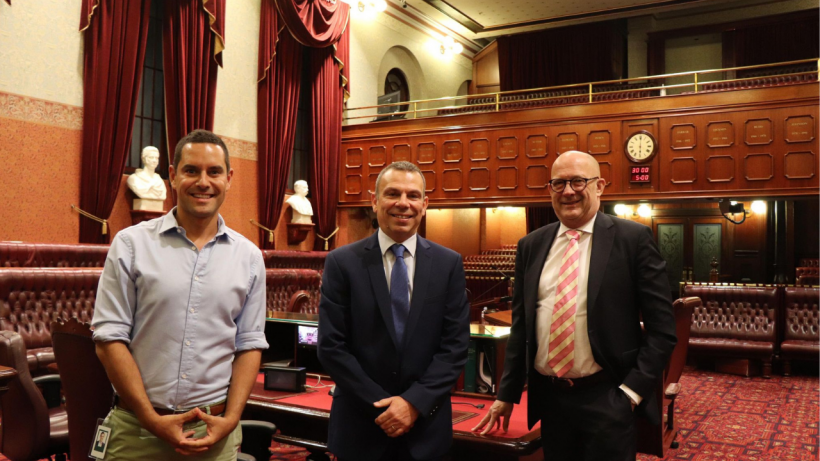 Join us behind the scenes at NSW Parliament House to learn about how laws change and how democracy adapts through parliamentary committees.
Parliamentary committees are made up of MPs who inquire into current issues and proposed new laws. These committees hold hearings where they hear from a range of witnesses on key issues and can visit different locations impacted by the scope of the inquiry. 
In this event, a panel of current members reflect on their experiences on parliamentary committees and their enduring power to affect change in the state of New South Wales.   
This panel includes: 
Alex Greenwich MP 
Mark Buttigieg MLC
Trevor Khan MLC 
This event is the third in a series planned for 2021. To stay in touch, subscribe to our newsletter for NSW teachers Teaching Parliament.