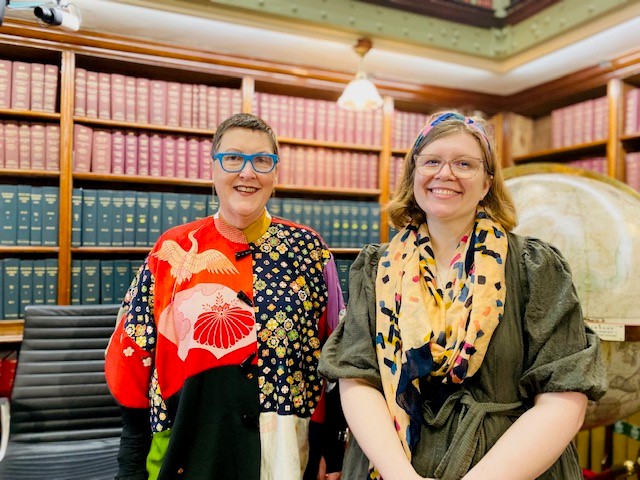 Catch up on the latest in our House Talks series Sound Citizens: Australia's Early Women Parliamentarians on Radio.
Women found their voice on Australian radio from the 1920s to the 1950s. Hear from Dr Catherine Fisher (pictured, above right with our Senior Education Officer Megan) who shares how female parliamentarians used broadcasting to shape their engagement with the electorate and develop their public profiles during this 'golden age of radio'.
Dr Catherine Fisher is a historian who holds a PhD from the School of History at The Australian National University. Her first book, Sound Citizens: Australian Women Broadcasters Claim their Voice, 1923-1956 was published by ANU Press in 2021. She also co-edited Expressions of War in Australia and the Pacific: Language, Trauma, Memory, and Official Discourse (Palgrave Macmillan, 2020).
If you enjoy this talk and would like to come to our future programs, subscribe to the NSW Parliament Events Mailing List.