quick links in this article
Sydney Harbour Bridge Scissors, Angus & Coote, 1932

The Sydney Harbour Bridge scissors were used by Premier Jack Lang to cut the ribbon at the official opening of the Sydney Harbour Bridge on March 19, 1932.
The scissors are hand-wrought from Australian gold and contain six flame-coloured opals, quarried from Lightning Ridge. Decorated with flannel flowers, waratahs and gum leaves set around a model of the bridge, the scissors were designed by Vembola Veinberg when he was 16. Les Denham embossed them and Norm Neal engraved them in Angus & Coote's workrooms.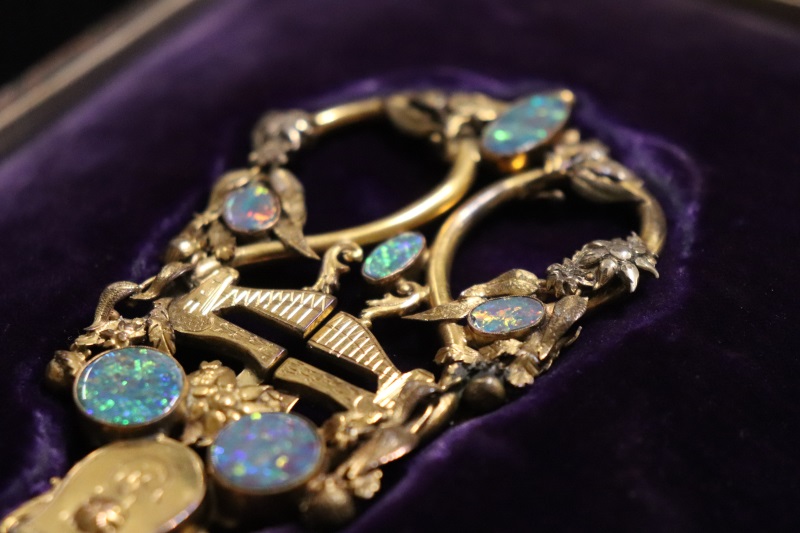 The inscription on the scissors reads:
"Presented to the Hon. J.T. Lang MLA Premier and Treasurer N.S.W. by Dorman Long & Co. Ltd Contrators, Opening of the Sydney Harbour Bridge 19th March, 1932".
Before Lang had a chance to cut the ribbon, Francis de Groot, a member of the right-wing New Guard organisation, suddenly rode forward and slashed the ribbon with his sabre. The ribbon was retied, and Lang used the scissors to cut the ribbon.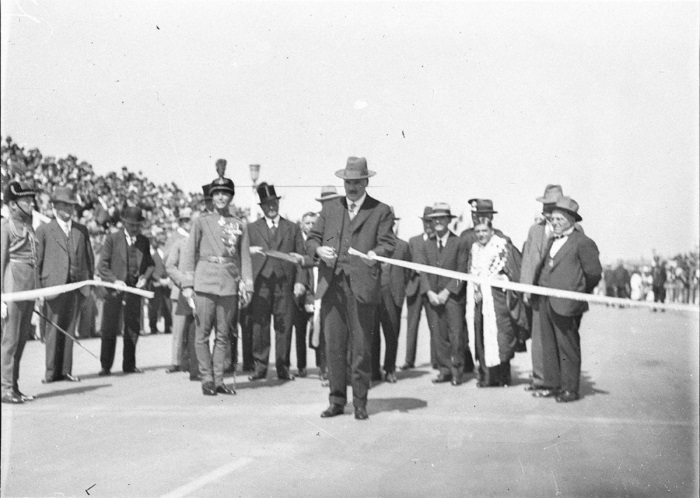 Jack Lang, watched by Sir Philip Game, cuts official ribbon
Mitchell Library, State Library of New South Wales, Home and Away – 2144
Did You Know?
The scissors have also been used to open the Sydney Harbour Tunnel in 1992, the ANZAC Bridge in 1995 and the Cross City Tunnel in 2005.
Watch: Sydney Bridge Opened (1932)
---