quick links in this article
Learning Outcomes
Identify the Governor as the Head of State for NSW
Describe the role of the NSW Governor
---
Syllabus Links
AUSTRALIA AS A NATION
Key figures and events that led to Australia's Federation, including British and American influences on Australia's system of law and government (ACHHK113).
outline local, state and federal government structures and responsibilities.
---
Who is the Head of State?

The Head of State is the person who represents a country or state at the highest level. In some countries, such as the United States and France, the Head of State is also the Leader of the Government. In countries such as Australia, New Zealand and India this is not the case. In Australia the Leaders of Government are the Premiers for each of the six states and Prime Minister for the whole of Australia.
The Head of State in NSW (and the other Australian states) is the Governor who is appointed by the sovereign on the Premier's recommendation. The Governor represents the Crown in NSW and performs the sovereign's constitutional duties on their behalf ensuring stable government and a nonpartisan safeguard against the abuse of power.
Her Excellency the Honourable Margaret Beazley AC QC is the 39th Governor of New South Wales. She started her five year term on 2 May 2019. The Governor-General is the Head of State for Australia.
Her Excellency the Honourable Margaret Beazley AO QC
The Governor's role can be divided into three areas: constitutional, ceremonial and community.
Constitutional Role

After an election the Governor appoints the Premier and Ministers from the party that won the majority of seats in the Legislative Assembly

Presides over the

Executive Council

Determines dates of Parliamentary sessions and elections

Assents to Bills passed by Parliament

Proclaims Regulations made under Acts of Parliament

Ceremonial Role

The Governor hosts ceremonies at Government House to present official honours and awards, such as the Order of Australia and service and bravery awards, that recognise outstanding Australians.

Role in the Community

The Governor represents NSW at special occasions and acts as patron to community organisations and supports community activities.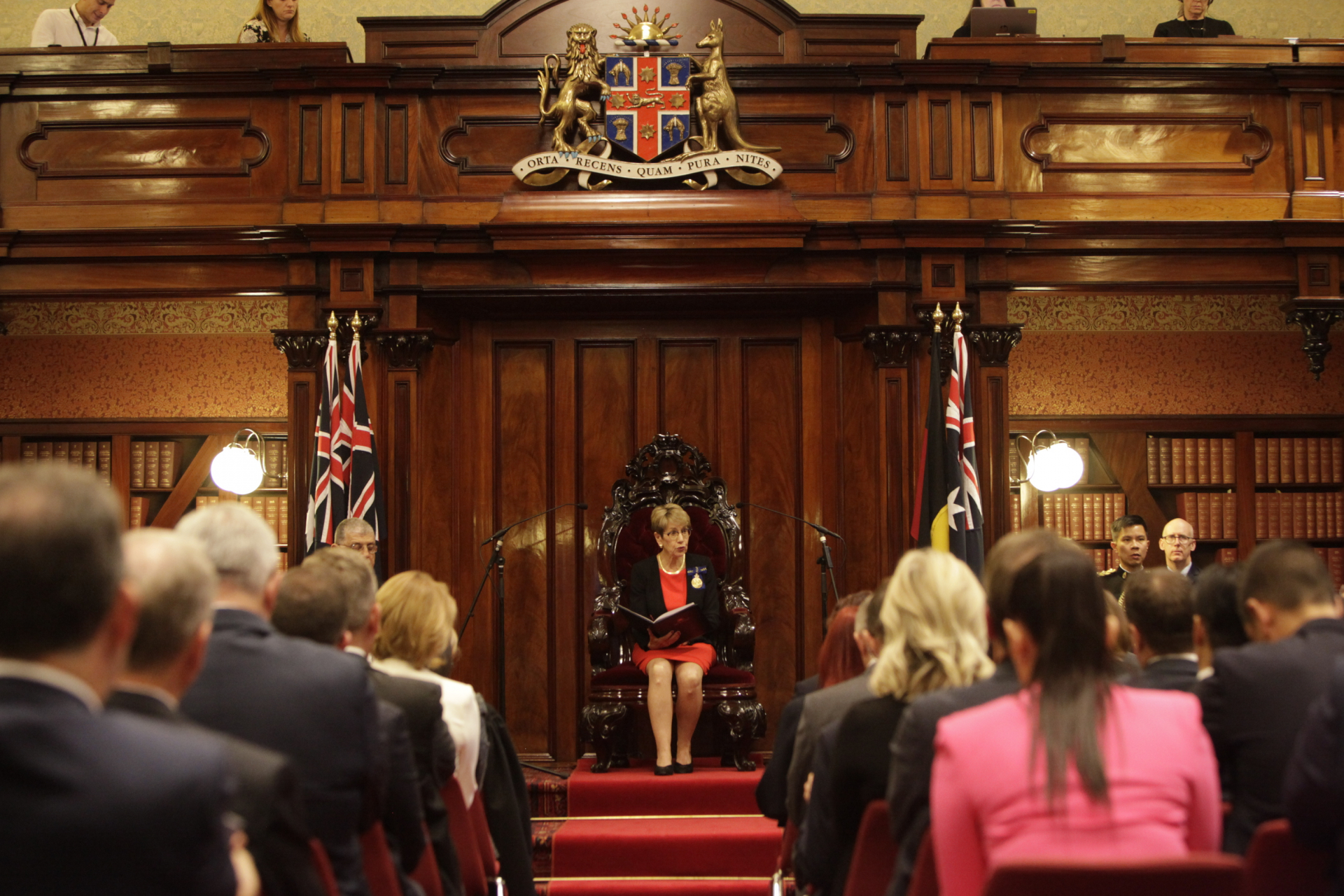 The Governor of NSW Opening the Parliament in 2019
---