One of Parliament's key functions involves members voting on issues to enact laws. Usually, these members are expected to vote according to the position chosen by their political party. But, on issues of moral or social significance, parties will sometimes allow their members to vote freely, based on their own views and those of their constituency. This is known as a conscience vote, or a free vote.
When a member of Parliament votes against party lines at a time when a conscience vote has not been allowed, this is called "crossing the floor". Crossing the floor is rare as members of Parliament are expected to vote with their parties and to present a united position. If members do cross the floor they can be sanctioned by their party.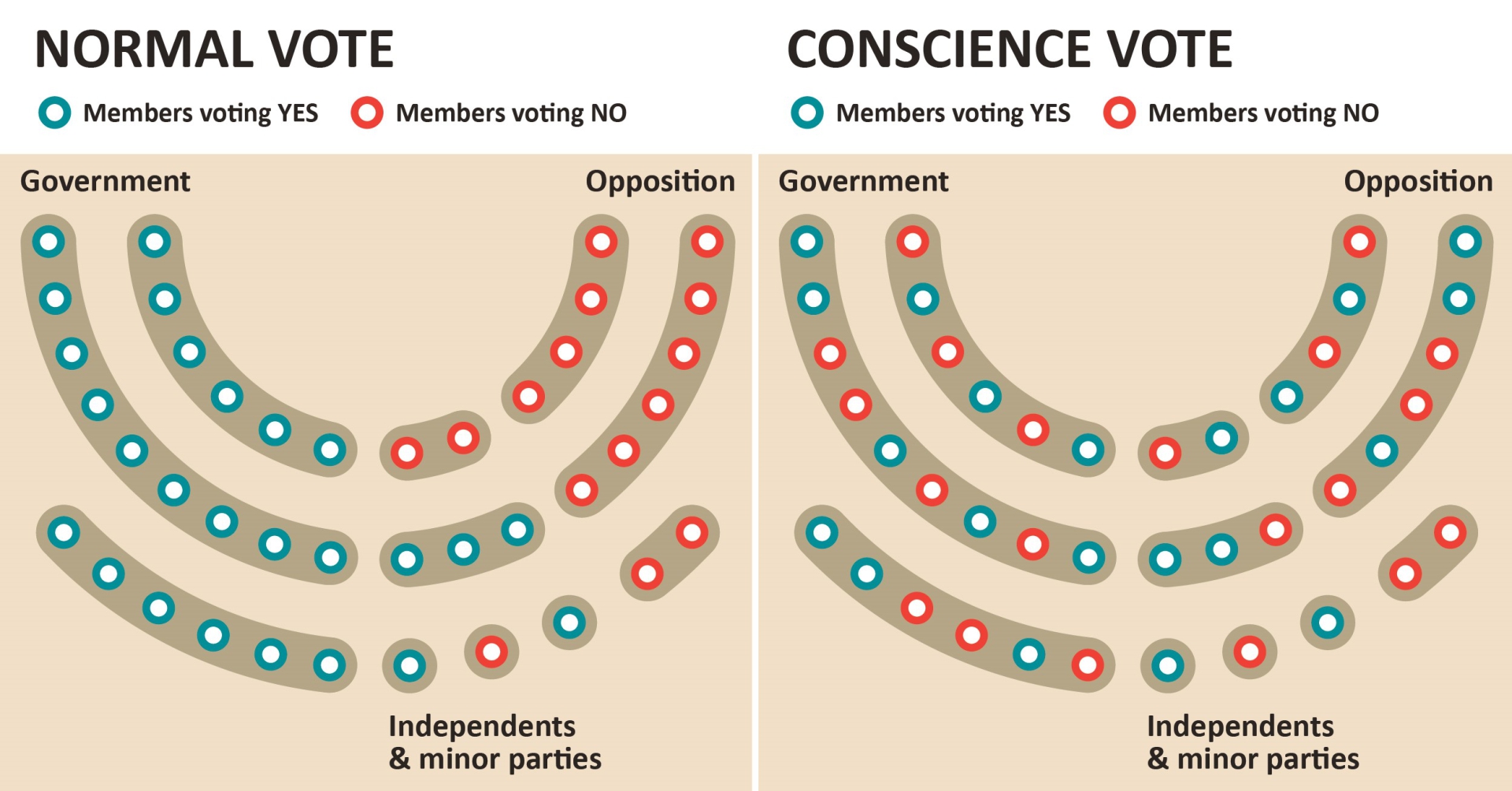 New South Wales has a long history of prominent conscience votes being held in Parliament. These votes generally reflect morally and socially divisive issues of the time.  Some issues that have been taken to conscience vote in New South Wales include abortion law, daylight saving, euthanasia, surrogacy, drug law reform and embryo research.
The allowance of a conscience vote means members of Parliament are able to freely canvas views from their electorate taking these, as well as their personal beliefs, into consideration when voting on an issue.
To find out more about the history of conscience votes in New South Wales take a look at this paper produced by the Parliamentary Research Service 
Watch the full process of a bill being passed in this animation
Learn more about the legislative process